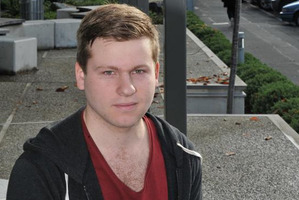 More Canterbury high school leavers are moving south to the University of Otago, with the fallout from the earthquakes continuing to play a part in where people choose to study.
The trend has come at a time when the numbers of first-year students from Dunedin has been declining, meaning that South Island first-years at Otago University from north of the Waitaki River now out-number those from Dunedin.
After dropping back in 2011, the numbers of equivalent full-time (EFTS) first year students from the South Island north of the Waitaki river increased by 16.15 per cent in 2012 to 784.
The increase had continued this year, with school-leavers from those parts of the South Island up 5.1 per cent compared with last year.
First-years from north of the Waitaki now outnumber students coming to the university from Dunedin, which had declined from 901 EFTS in 2010 to 636 last year.
Otago University planning and funding director David Thomson said the earthquake was still affecting where people chose to study.
"I don't think anyone would dispute that the earthquakes and their aftermath are playing a role in where students are choosing to study. However, the extent to which this is the major driver is far harder to determine," Mr Thomson said.
Any statistical analysis of the numbers was complicated by the population re-distribution that had occurred out of Christchurch following the earthquakes, which resulted in smaller numbers of high school leavers from the city, he said.
He also noted Otago was increasing its first-year recruitment from the central and upper South Island before the earthquakes.
Otago University student Matthew Schep, 22, who is studying to become a primary school teacher and transferred from the University of Canterbury in 2011 after February's devastating earthquake, said he was not surprised students were still heading south.
"That doesn't surprise me ... it [Christchurch] has still got the reputation as the 'shaky city'," Mr Schep said.
The fact the Christchurch city centre remained shut down to an extent also meant the student lifestyle in the city was not as appealing as it was in Dunedin, he said.
Mr Thomson said the level of first-year growth had been somewhat constrained by the number of places in residential colleges.