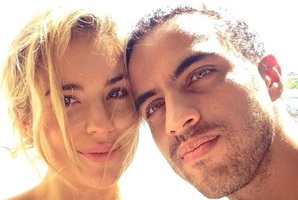 A New Zealand engineer has found himself at the centre of media attention in Australia after it emerged he is engaged to the former girlfriend of a jailed killer.
Jeo Ipeekaw announced on Facebook that he was engaged to Bethany Heagney - the former girlfriend of two-time killer Mustapha Dib, who was last year sentenced to 30 years' jail for the murder of a pregnant woman in 2000.
Sydney's Daily Telegraph reported that Dib's victim Anita Vrzina was the wife of Ahmed Banat, Dib's former schoolmate who had been due to give evidence against him in another trial.
Dib lay in wait for Banat to drive along a street in Punchbowl, New South Wales, before he fired four shots at Banat's car, intending to kill him but missing and hitting Vrzina instead.
Two days after the jury returned a guilty verdict and Dib was taken into custody on July 9, 2012, Ms Heagney posted a note to Dib on Facebook: "I love you, I miss you so much baby."
She was still with him when he was sentenced four months later.
But Mr Ipeekaw's Facebook page indicates he got engaged to Ms Heagney last month.
A friend of Mr Ipeekaw said he was stunned by the news when contacted by the Herald yesterday.
He said Mr Ipeekaw kept a low profile and had recently spent some time in Australia but was back studying engineering at the University of Auckland.
Mr Ipeekaw's Facebook page said he was from Paraparaumu and he had previously worked as a junior engineer at Downer EDI.
The Daily Telegraph reported that Ms Heagney, a 27-year-old Mormon, had sold possessions and advertised for a flatmate at her beachside Cronulla apartment.
It said the mother-of-two and Dib - who grew up in Punchbowl - had been together since May last year.
Dib had already served an eight-year sentence for stabbing to death schoolboy Edward Lee during a street brawl between two gangs of Asian and Lebanese youths at Punchbowl in 1998 when he was 15. He also served six years in jail for heroin and cocaine supply, the Daily Telegraph reported.
He was paroled in 2009.