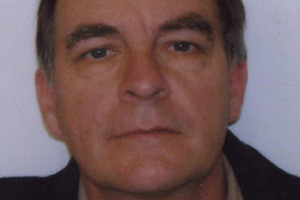 West Coast historian Les Wright built a bivvy after getting lost in bush in the King Country, but then appears to have slipped to his death, according to his brother.
The funeral of the well-known author will be held in Greymouth, on Saturday.
He had been missing for five days after heading off from a Te Kuiti camping ground last Monday to go for a day tramp. A full scale search was mounted on Thursday, and continued through the night, after his car was found at the Pureora Forest, and on Friday searchers found his body about 5km from his car.
His brother Mark Wright, of Dunedin, said today they believed Les had probably died on Thursday night.
It appeared he had built himself a little bivvy.
"It was hollowed out and fern fronds had been laid out, to keep him warm, and he had put up some shelter. It appears he settled in, however at some point during Thursday night Les has got up and slipped down a bank and hit his head and was knocked unconscious."
Mark Wright said that he was not sure why Les would have got up during the night.
"There is some suggestion that he may have heard the searchers, but that is only conjecture."
He said they had been told informally by searchers and by phone through the coroner, that his brother may have died from a head injury and exposure.
It is thought Les may have headed to Pureora in the hope of photographing the rare kokako, starting off on the 30-minute Waipapa loop track, Mr Wright said.
"He may have been distracted."
Mr Wright's body was being returned to his home in Punakaiki today.
- The Greymouth Star