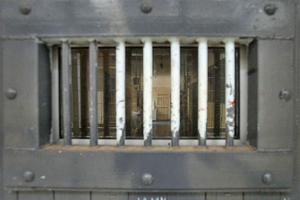 A man charged with an alleged attack that left a man in his 50s hospitalised for over a week called police and said the victim needed to be taken to the police cells to "think about what he had done", a court has heard.
Agatupu Samu, 27, pleaded not guilty to wounding with intent to cause grievous bodily harm in relation to the incident when he appeared at Napier District Court today to stand trial.
The alleged attack took place on June 29 last year on the seafront near the sunken gardens in Napier and left the victim with broken ribs, a punctured lung, a puncture wound to his hip, a ruptured spleen that was eventually removed, a broken finger and a number of cuts and bruises.
The court heard that the victim spent over a week in hospital.
Crown prosecutor Clayton Walker also told the court how the accused, Samu, made the initial emergency call to police and suggested the victim needed to be taken to the police cells to "think about what he had done".
Mr Walker said the victim had been drinking sitting on a grassy part of the seafront on the evening of the attack.
Samu had approached the victim and spent some time sitting with him throughout the course of the evening.
The court heard that Samu then left the victim to go and call a taxi, something he subsequently did twice further.
On every occasion that he called a taxi, Samu said he could not get the victim to move and the taxis left.
At 9.10pm he made an emergency call and asked for the number of a taxi, this was provided to him by an operator. He then called 111 again at 10.20pm to tell police of an assault. Mr Walker said he did not immediately request an ambulance but instead talked about the victim being drunk, angry and violent. He also said the victim had hit him.
The trial has been set down for three days, with the jury expected to retire on Wednesday.
For more articles from this region, go to Hawkes Bay Today