Violent offenders to arrive in NZ with no parole restrictions.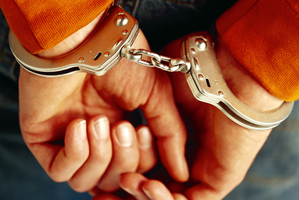 An armed robber, who was locked up for 19 of his 20 years in Australia and joined a notorious prison gang, is being deported back to New Zealand.
Since 2008, 760 Kiwis have been deported from Australia as our transtasman neighbour takes a harder line on New Zealanders on the wrong side of the law.
Tekotia Wiperi, 35, is among a wave of violent offenders who are being kicked out of Australia despite spending most of their lives there, and who will have no bail or parole restrictions on their return to New Zealand.
Wiperi's offending began within months of arriving there as a 15-year-old, and escalated from theft and drug abuse to assault and breaking and entering.
In 1999 he was sentenced to 13 years' prison on 18 charges, including an armed robbery of a shop in which he stabbed a person in the back.
Court documents show he joined a "violent and aggressive group who are involved in race wars in prison". He was placed in a special unit known as the Security Threat Group Intervention Program in April 2005.
He converted to Islam and came under the influence of Bassam Hamzy, the alleged leader of the so-called "Super-Max Jihadists", a group comprising murderers and rapists who have converted to Islam within Australian prisons.
Wiperi was convicted of being part of a ring that supplied A$250,000 ($300,000) worth of drugs every week between Sydney and Melbourne, from his maximum-security cell at Lithgow Prison in Sydney's west.
He was sentenced to six years' jail for drug smuggling and his Australian visa was cancelled.
Wiperi appealed the decision but this week it was rejected by the Administrative Appeals Tribunal and he will be returned to New Zealand any day.
Another armed robber, William Anaki, 35, had his deportation order overturned last week on appeal after arguing successfully that he had no family ties to New Zealand.
Anaki had spent just three years out of jail since his 18th birthday after being convicted for at least three separate armed robberies on banks. After overturning the Immigration Minister's decision, Anaki will be allowed to stay in Australia after his sentence is finished.
Another criminal due to return is violent burglar Marouna Williams, a New Zealand citizen who landed in Australia at age 9 in 1998. He was ordered to be deported in January after exhausting the appeals process.
Known as "Muzaratii", Williams racked up more than a dozen charges including aggravated burglary. In sentencing, a judge remarked how he had "punched one of the victims through a car window for no apparent reason" and "violently assaulted another stranger in the street".
Former Auckland police officer Craig Bidois said armed robbery was a career for many criminals once they had a taste for it.

Dumped at the airport
A Kiwi deported from Australia says he was dumped at Auckland Airport with the clothes on his back.
Sonny Naea, 20, was left on April 2 with no money and no way of contacting his Hastings-based family.
He believes the lack of support for returning Kiwi deportees makes it inevitable many will reoffend.
"They say you get a crisis payment to help you out - it's all bullshit. All I had was the shirt on my back and paperwork from jail."
Naea has since found work as a hairdresser in Hastings. Despite being separated from his child and family, he is determined to turn his back on crime and is speaking out to get more support for returning deportees.