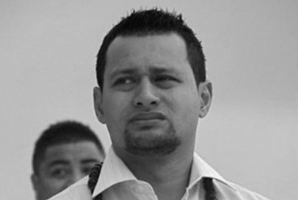 The wife of a policeman charged over his alleged role in a methamphetamine ring spoke yesterday about the effect the case is having on their family.
Diane Pakau said she and her five children - aged 1 to 16 - were doing "all right" since she, her husband and seven others were arrested on Friday.
"The kids are doing amazing. They are resilient so, you know, they are holding up well."
Peter Pakau faces 27 counts relating to the manufacture and supply of P, and accessing the police computer system to supply information to Head Hunters gang members.
Diane Pakau faces one charge of receiving stolen property.
Peter, 36, coaches the national tag football open mixed team who were world champions last year.
He previously coached the Waitakere open men's team, who won national titles in 2010 and 2011.
Among his star players are Chiefs winger Lelia Masaga and fullback Tim Nanai-Williams.
NZ Tag Football board members will meet next week to review Pakau's future with the sport.
National development officer Claude Iusitini said the tag football community was in shock. He said chairman Darryl Bovaird, who is also a police officer, is in New York and not aware of the charges.
"It has completely blindsided all of us. We are all totally shocked, stunned and gobsmacked."
Iusitini described the Pakaus as the "perfect family couple" who contributed a lot of time to sport and the community. "Peter and Diane are a lovely couple. His team will be just as shocked as we are."
On Friday, the Waitakere District Court was told the investigation into the P ring included putting tracking devices on Peter Pakau's car, and compiling details of his accessing the police computer and intercepted communications he took part in.