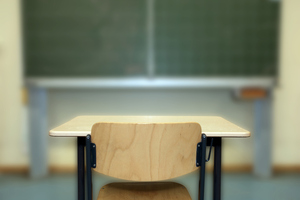 A woman who, while a teenager, was preyed upon by her physics teacher for sex during extra-curricular sailing classes is pleading with authorities to make details of the case public.
She says publishing the man's name may encourage any other victims to come forward.
The Teachers' Council Disciplinary Tribunal struck the teacher off and said it was in no doubt that the 18-month full sexual relationship took place in the late 1980s when the woman was aged 16.
However, the tribunal's decision late last year was published without the teacher's name. Chairman Kenneth Johnston rejected the woman's application to publish it because, he said, "particular reasons" were needed to justify publication.
It is the case that has become the face of a Herald on Sunday push for more transparency of teacher disciplinary hearings.
The paper has formally applied for the case's details to be made public and asked the council to rewrite its rules so it does not start from a point of automatic suppression.
As well, editor Bryce Johns has appeared before a parliamentary select committee calling on the Government to force the teacher body to be as transparent as other professions such as doctors.
For the first time, we can reveal that the victim in the test case - who the Herald on Sunday has chosen not to name - fully supports our application.
She contacted the paper in the wake of the publicity, and gave us a copy of a letter she has written to the Teachers' Council.
It says: "Indeed, it was a newspaper article about a different teacher at another school which first prompted me to action, realising that I could have the potential to prevent further crimes being committed by the individual who targeted me, and it has always been my wish that this teacher be publicly named, to prevent his re-offending in the future."
Publishing his name could prompt any other victims to come forward, the woman believes.
"After much soul searching, I honestly can-not see what is so special about teachers to allow them name suppression.
"The Herald on Sunday has my absolute full support in this matter."
She says the physics teacher's actions were among the worst in any society and he should be held accountable.
If the tribunal chairman decided not to make the teacher's name public, he would essentially be "enabling" the teacher and others like him to continue offending.
Johnston has written to all the parties involved in the woman's case, including the current principal of the school where the offending occurred, seeking their views on revealing the teacher's name.
His decision is expected next week.
The woman told the Herald on Sunday that dealing with the Teachers' Council over her complaint had been a long and frustrating process, which she embarked on in 2002.

Having trouble with a complaint to the Teachers' Council? Email kathryn.powley@hos.co.nz