Fraudster to serve eight months at home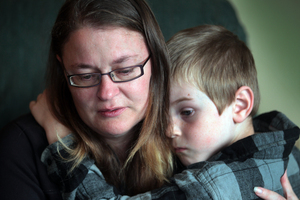 Convicted fraudster Tracy Hibberd hopes to clear her name and complete the diploma she was found guilty of faking.
Hibberd, 35, was sentenced to eight months' home detention on Thursday, having already spent about 10 weeks on remand.
A jury found she faked a diploma and other documents purporting to show she had earned an early childhood qualification from NZ Tertiary College. She then used them to gain a bonus and pay rise from her employer, Clevedon Kidz, as well as registration from the NZ Teachers Council.
In sentencing her, Judge Roy Wade was scathing of Hibberd's continued protestations of innocence over documents which her own lawyer had called "inadequate and amateurish". Hibberd accepted the documents were fake, but claimed they arrived in the post.
Judge Wade didn't believe her story. "The reality is you did it. You know you did it. I know you did it. The jury who tried you know you did it." The only people who believed she didn't do it were conspiracy theorists, he said.
Hibberd wept in the dock until hearing Wade hand down the eight-month community-based term.
She still hoped to clear her name and was considering an appeal.
"I am innocent," she said. "If I was able to gain my qualification I would like to help families and children who need extra help."
Judge Wade said the tertiary college was out of pocket by $30,000 from investigating and following-up on the forgeries, and Clevedon Kidz lost about $5,000 in overpaid wages. As Hibberd is bankrupt, there was no possibility of reparation.
The Police Complaints Authority has received a complaint against the officer who investigated Hibberd, Constable Paul Sharples. It has said it intends to investigate.