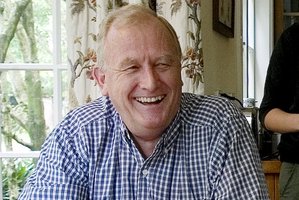 The new legal aid regime is replacing experienced lawyers with overworked young advocates, affecting the quality of the justice system, says the head of the association representing independent criminal barristers.
"What we have got with the Public Defence Service [PDS] is an underfunded organisation expected to do far too much work by many people not capable of doing the work," Criminal Bar Association president Tony Bouchier said.
The PDS was given half the criminal legal aid work after the system allowing defendants to choose their lawyer was scrapped following a damning report by Dame Margaret Bazley in 2009 into the rising cost of the taxpayer-funded system.
The PDS is run by the Ministry of Justice.
It has grown significantly while legal-aid work for independent barristers has shrunk, resulting in many having to reinvent themselves in other areas of the law or quit.
"We are losing experienced lawyers from legal aid, which is not a good thing at all. One of the good things about the preferred system was that the good lawyers got preferred and the lawyers who weren't performing weren't getting work under that regime," Mr Bouchier said.
He said a few lawyers might have rorted the old system but that the Bazley report was "cherrypicked" to justify change aimed at cutting the legal aid bill.
Figures provided to the Herald by the ministry indicate a saving of $11.7 million in criminal legal aid in the two years to last July - about 15 per cent.
Mr Bouchier disputes that the new system provides better value. "We refuse to believe the PDS is more economic than the independent bar."
Measuring number of files cleared doesn't show potential problems, he said. "What we have got with the PDS is an underfunded organisation expected to do far too much work by many people not capable of doing the work. These kids are prime-pumped with work. As an independent practitioner you can choose the amount of work. These kids can't say no."
Many were promoted with less training. Mr Bouchier acknowledged the PDS had recruited capable senior lawyers.
PDS director Brendan Horsley rejected the criticism.
"We don't have formal survey results but are regularly getting very positive feedback from the judiciary across the country that the PDS is doing a very good job and has lifted the quality of legal representation in all the courts in which we appear," he said.
"Junior lawyers are constantly monitored ... and get some of the best training anywhere in the country."