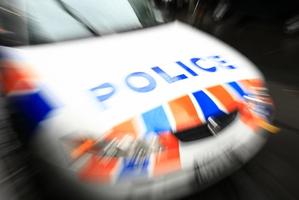 Christchurch police are seeking information on a series of fires in the Wainoni area early this morning.
Police were called about 2.15am when a resident reported an excavator parked on Buckleys Rd, near Bromley Park, had been set alight.
Police said the offender or offenders broke into a fenced area off the roadside to reach the machine.
The cab of the excavator, which was being used to repair sewers, was severely damaged by the fire.
About an hour later, a van and a car in Vancouver Crescent were set alight and substantially damaged.
Two further small fires were then set in a nearby garage but did not cause significant damage.
Police would like to speak to a man seen in Bromley Park near the excavator while it was still alight described as 16 to 17-years-old, Maori, approximately 155cm (5ft 1in) tall and of average build, wearing a dark grey hoodie and dark pants.
Police said while there was no evidence to link the incidents, the location and timing of the fires suggests the same offender may have been involved.
Anyone with information can phone Detective Gabrielle Thompson at Christchurch police on (03) 3637400, or contact Crimestoppers anonymously on 0800 555 111.
- APNZ