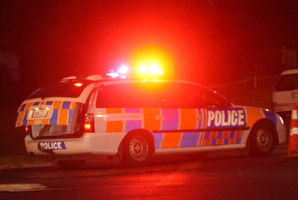 Alcohol and inexperience behind the wheel were factors in a road crash which killed three teenagers, a coroner has found.
Jonathan David Joseph Williams, 17, was killed when the car he was driving sped off the road near Nelson on 21 February 2010.
Also killed in the crash were his friends Daniel Taylor Johnson and Jordan James Petera Rangiuia, both 18. Passenger Nicholas Kumagai, also 18, survived.
In a written finding, Coroner Carla na Nagara said the four teens had met up in Nelson in the early hours of Sunday morning. All had been drinking.
About 3.45am the four left the city in Mr Johnson's car, initially with Mr Raniuia driving. At some point Mr Williams asked to take the wheel and the two swapped places.
Mr Kumagai said Mr Williams was speeding and he yelled at him to slow down.
"Johnny braked and we started skidding sideways, smashed through some wooden posts and ended up upside down with the car wrecked."
Mr Kumagai was trapped in the car until after dawn when the wreck was discovered by a walker, who called 111.
On arrival, emergency services confirmed Mr Williams, Mr Johnson and Mr Raniuia were all dead.
Toxicology results showed Mr Williams' blood alcohol was 146mg per 100ml, a level four times the youth limit of 30mg, which still in force at the time, and well over the adult limit of 80mg.
The vehicle's speed at the time of the crash was estimated at 126 to 130km/h, and police said evidence indicated Mr Williams had braked excessively ahead of a left hand curve, locking the wheels.
The car left the road, travelling through a fence and hitting a tree before flipping upside down.
Mr Williams held only a learner's licence, and Coroner na Nagara said his inexperience as a driver, along with his intoxication, was a major contributing factor to the crash.
Teenagers under the influence of alcohol lacked judgement, and this, coupled with access to vehicles, too often had fatal consequences.
"Unless or until our societal tolerance of a heavy drinking culture and easy access to alcohol changes, it is difficult to anticipate significant lowering of the risk that our teens will die in alcohol-related motor vehicle crashes."
- APNZ