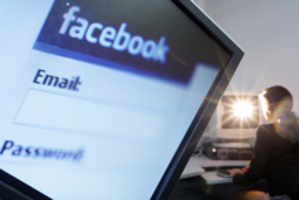 A beauty therapist who was caught treating salon clients at home after leaving her Facebook page open at work has been ordered to pay damages.
The case before the Employment Relations Authority has prompted a warning from an employment law expert, who says it can be dangerous for employees to leave a trail on social media.
Ammy Hull had worked as a beauty therapist at Beauty Plus in Manukau until June last year, when other staff raised questions over whether she was taking salon property and treating clients outside of work.
Their suspicions arose after salon manager Katie Howes turned on the work computer to update the salon's Facebook status, but instead found Ms Hull's personal Facebook page was open.
Ms Howes became concerned from entries suggesting Ms Hull had been treating salon clients at home.
Later that day, their boss Michelle Edginton noticed Ms Hull's handbag had been left open. Inside, she could see eyelash extensions and flaxseed capsules which she believed might belong to the salon.
Ms Hull agreed to a bag search, but no products belonging to the salon were found. Ms Hull was accused of servicing clients at home, but denied doing so.
The following day, Ms Hull was visibly upset at work and talked about raising a personal grievance.
She asked her co-workers whether their bags had been searched, and said she felt physically ill when she learned they had not.
Ms Hull left the salon dramatically, telling Ms Howes she was no longer going to put up with "all this bull***t".
She also wrote out a list of clients she said she would be taking with her, including close family and friends, and handed over her keys to the salon.
Three days later, her sister returned to the salon with a medical certificate which said Ms Hull was unfit for work until the following week.
Employment Relations Authority member Eleanor Robinson has found Ms Hull did not resign and the salon had wrongly dismissed her.
She said Ms Hull was upset and emotional when she said she would resign, but did not give written notice and indicated through the medical certificate that she intended to continue working.
Ms Robinson said the salon had formed the view that Ms Hull may have committed misconduct but never put the allegation to her, which was a failure of disciplinary process.
She found Ms Hull was entitled to $5000 in compensation for the distress she suffered - but reduced that amount to nothing because Ms Hull had contributed significantly to the employment problem.
The authority also found against Ms Hull, saying the salon had suffered a loss as a result of Ms Hull seeing clients at home, which amounted to a breach of good faith.
Ms Robinson ordered Ms Hull to pay a nominal amount in damages, to be worked out between both parties.
Employment dispute expert Blair Scotland, a principal at employment law firm Dundas Street, said the case highlighted the dangers of creating a transparent trail of activity on social media.
"Things we put onto the internet and Facebook, they're always there ... It's a lasting and permanent bit of evidence that could be used against an employee in these sorts of circumstances."
Mr Scotland said the authority did not often award damages in cases like this, but competing against an employer was a "fundamental no-no".
- APNZ