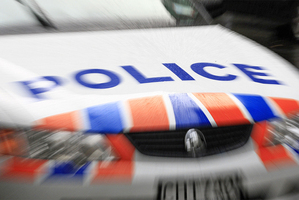 A driver was under the influence of cannabis when he drove into the path of an oncoming truck, causing "total carnage'', a coroner has found.
Robert Perry Watene, 21, died from extensive burns and other injuries, including a severed aorta, at the scene of the crash near Waipu in February 2009.
In a written finding, Coroner Brandt Shortland said Mr Watene had been struggling with mental health issues and was suffering from paranoia. Prior to the accident he had stopped taking his medication and was using cannabis.
On the night before the crash he was stopped by police for excessive speeding and overtaking on the flush median.
The following morning he took his father's Holden Commodore and drove from his parents' home in Whangarei, where he was living, towards Waipu.
He was again stopped by police in Whangarei at 12.45pm in relation to his driving and was issued with an infringement notice.
About 3pm he was clocked by a speed camera driving on SH1 at 155km/h in a 100km/h zone.
He was seen weaving in and out of his lane about 4pm before crossing the centre line into the direct path of a six-wheeler truck.
"The crash has resulted in total carnage with the Holden Commodore left in burning pieces all over the road and the Nissan truck tipped on its side,'' Coroner Shortland said.
Mr Watene was found with his clothing on fire some metres from the shell of the Commodore.
First on the scene were English tourists who dragged Mr Watene away from the car and tried to remove his burning clothes.
Three forestry workers also assisted, using their fire extinguisher to put out the flames and helping remove the burnt clothing. They moved his body further from the car and put him in the recovery position.
Despite their efforts Mr Watene died at the scene from multiple injuries, of which the most significant was a severed aorta.
A toxicology report found he was under the influence of cannabis, and was likely to have smoked the drug within two and a half hours of his death.
Coroner Shortland said although Mr Watene was unwell at the time there was no evidence he deliberately drove into the path of the truck.
He noted that while Mr Watene was stopped twice by police prior to the crash, at the time they did not have the ability to test motorists for illicit drugs.
- APNZ