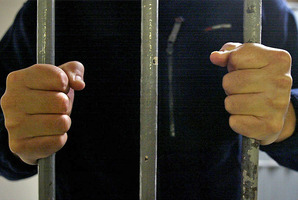 A convicted murderer serving a life sentence for killing a 13-year-old Oamaru boy has been declined parole "given his clear high risk".
Andrew Robert Barry Rogers, 53, appeared before the New Zealand Parole Board last week.
As a 17-year-old he stabbed a 13-year-old to death in a playground in 1976.
Rogers has been paroled more than once, with his parole eligibility date extended because of continued offending.
In 1987 he was recalled for serious sexual offending upon boys and young females, as well as burglary.
In October 2005, he absconded from Corrections Inmate Employment, near Christchurch, and later stole a car. He was recaptured by police in the Oamaru Botanic Gardens after more than 50 hours on the run.
Until 2007, he had a total of 30 convictions.
"He has a history of difficult personality issues, with some mental health overlay," the board noted.
Rogers had completed a Kia Marama programme for child sex offenders.
"He has a circle of support but the board is not satisfied that this is developed or firm enough to deal with the clear risk that Rogers poses to the community."
"We are satisfied that parole cannot be granted, given his clear high risk, egregious history of offending whilst on parole on other occasions, and the absence of a firm release plan, support circle and accommodation facility at the moment."
The board declined parole, but will see Rogers in six months' time to "maintain the impetus" for him and his support group on presenting a proper and safe release plan.
However, the board cautioned this did not mean parole was a prospect at the next hearing, and "there can be no expectation that will occur".
"It will depend on the circumstances as presented then, and of the board assessment as to his continued undue risk to the community."