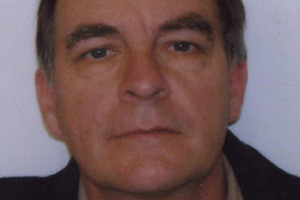 Searchers looking for a man missing in the bush since Monday are concerned by the discovery of his cold weather gear, sleeping bag and food.
A major search operation was launched after West Coast man Leslie Wright, 63, was last seen in Te Kuiti, where he had been staying at a holiday park.
He remains missing despite the discovery of his car - a breakthrough which allowed searchers to narrow their search to the Pureora Forest area between Benneydale and Mangakino.
Sergeant Phil Bell of the Waikato police search and rescue squad today revealed Mr Wright was well-equipped when he set out from Te Kuiti on Monday.
However, he said the discovery of cold weather gear, a sleeping bag and food in Mr Wright's car was "of obvious concern" to searchers and his family.
Mr Bell said another concern was the deteriorating weather forecast, along with the challenging terrain and very cold temperatures.
Search teams had remained in the bush overnight and would be relieved today by volunteers and staff from Waitomo, Taupo, Turangi, Hamilton and Rotorua.
The search today involves a helicopter, specialist tracking dogs, a visual tracking team and 12 teams of searchers.
Mr Bell said the last footprints in the area were heading in the direction of a large swamp, which was "a major hazard in the area".
He said Mr Wright was an experienced bushman and it was hoped he would have recognised the swamp and gone back on his tracks.
It was now a matter of trying to locate where he may have backtracked to.
"The helicopter focused on the swamp and wetlands yesterday as the high bush canopy is so close you can't see into the bush from the air.
"On the ground, search teams are conducting line searches of what is a very large area and will continue these throughout the day."
Mr Bell said the searchers were being backed by a logistical team keeping everyone involved fed, watered and transported.
"To keep such large numbers in the field requires a lot of work and support, not just from the volunteers but their families and employers as well," he said.
Mr Wright's family yesterday joined the search team.
- APNZ