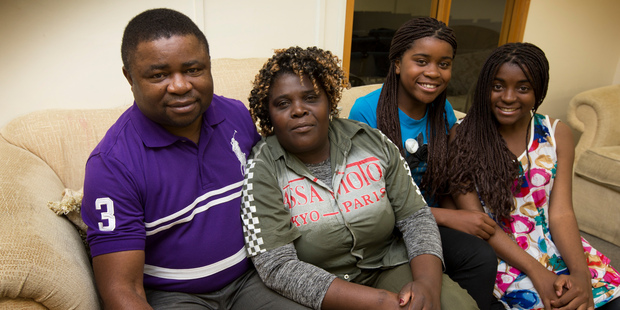 Pastor Kafeba Mundele and his family may be pushed out of their state house because he earns too much money - but his income may be halved in September.
Mr Mundele, a 50-year-old Congolese refugee who came here in 1996, is typical of many state house tenants who have work now but might struggle in the private sector if the work dries up.
His church, the International Revival Church in Mt Wellington, pays him $40,000 a year at the moment. That means he pays a partially income-related rent of $265 a week for the family's state house in Mt Roskill.
But his mainly African congregation has shrunk drastically since the recession hit.
"We've lost half of the church to Australia and Canada, and that's making it very, very difficult," he said.
"Before the end of September I think there may be another review to change my contract from fulltime to part-time."
His wife Charlotte Ndala, 52, is a fulltime student in a foundation course at Unitec and hopes to become a nurse, but that will take several years.
Their three children aged 17, 15 and 13 are all still at school.
Mr Mundele said it was impossible to save towards buying a house on his current income.
"It's difficult to survive with what we are getting," he said.
"They should start from the beginning, what I mean is creating employment. If that is addressed, I don't think it's a problem for someone to go and buy a house. That is a dream of everyone.
"But people are all on benefits and Work and Income is pushing them out to go into employment. They go into cleaning or packing, but most of the time it's only three or six months and then there's no more job and they go back to Work and Income.
"Job security is very important. That is what the Government needs to focus on first."