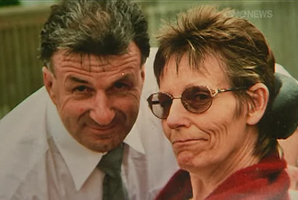 The daughter of a disabled woman who starved herself to death said the media spotlight on her mother's actions deepened her resolve to die.
Margaret Page died in 2010 after refusing food and drink for 16 days. Her inquest was held in Wellington today.
Her daughter Cindy Foote told the inquest she was upset she couldn't protect her mother from media attention.
"It wasn't just her fight, it was a fight for all others in her position. It deepened her resolve."
Ms Foote said her mother first mentioned wanting to die in 1996, five years after suffering a stroke which left her disabled, while she was still living in the family home.
"Over the years she became more resolved, exploring ways to end her life."
Ms Foote said her mother asked her a number of times to take her to Europe, where euthanasia was legal, and talked about options including hiring a hit man, pills, and putting a pillow over her head.
In 2006 she moved into residential care at Wellington's Madison House, later named St John of God.
She believed carers did their best, but her mother did not want to see her 60th birthday in 2009, and stopped eating and drinking a month before. She was persuaded to change her mind because her other daughter was coming from overseas.
Mrs Page stopped eating and drinking again in March 2010, and died 16 days later.
"Mum knew only too well the consequences of her decision to starve herself. She used to be a nurse and worked part time in a rest home."
Ms Foote said she did not support her mother's decision to die, but respected everybody's right to make their own decisions.
When asked whether she believed her mother committed suicide, she said she didn't think her death was suicide or euthanasia.
She agreed the situation was comparable to a critically ill person refusing a life-saving operation.
Her mother wasn't happy being completely dependent on others after a previously active life, she said.
"I don't believe she had a mental illness which is associated with suicide. She just didn't want to live anymore."
Earlier in the inquest, Barry Page raised questions about aspects of his late wife's care.
He said it took 20 minutes for her call bell to be answered, that she was unable to move around in her wheelchair, and was not allowed to walk to the toilet because of safety concerns.
He disputed testimony from a nurse and Ms Foote that food was always available, and said during his visits no food was offered.
A nurse involved in Mrs Page's care told the inquest she was offered every meal, and there were drinks and coffee in her room.
Mrs Page had an exercise programme with a physiotherapist, and her wheelchair was appropriate for her.
Coroner Ian Smith said a forensic pathologist had determined Mrs Page died of acute starvation, and he would likely come to the same conclusion. "I am not saying at this stage whether it was suicide, euthanasia, or whether it was neither."
The finding was reserved.
- APNZ