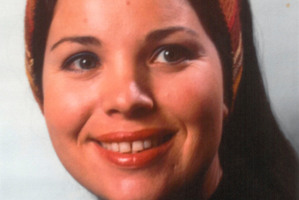 The final inquiry into the death of a Wellington woman whose husband was initially charged with assisting her suicide has come to a close, putting an end to "rumour, suspicion and public concern", a coroner says.
Eva Barbara Palairet was found close to death in bed at her Tawa home by her husband Michael in April 2010.
Mr Palairet just returned home from his father's funeral in Auckland.
Mrs Palairet was rushed to Wellington Hospital but her life support turned off three days later.
The couple had been married for 47 years, during which time Mrs Palairet had been on medication for depression and had attempted to take her life on several occasions.
Shortly before her death, they had researched different methods of self-inflicted death and her husband bought items that could aid in her death and stored them in an unused room.
He said he bought the items to give his wife some "peace of mind".
Police subsequently charged Mr Palairet and he was tried in the High Court at Wellington on a charge of aiding and abetting his wife to commit suicide.
In November, 2011 a jury found him not guilty of the charge after three hours of deliberation.
During the trial Mr Palairet told the court he had spent the past 15 years trying to keep his severely depressed wife alive and positive.
The jury was also told it is was never a case of if a severely depressed woman, paranoid about her fading looks, would take her life, but when.
Concerned about the way she looked as she aged, the once glamorous and sociable woman had become a heavy drinker and a recluse, not even wanting her own children and grandchildren to see her.
She was convinced she was old, ugly and fat. Despite her husband's continued efforts to make life more bearable for her, Mrs Palairet simply "wanted to be released from being judged (by other people)," the prosecutor Grant Burston told the jury.
In his finding, released today, Coroner Garry Evans said he did not hold an inquest into Mrs Palairet's death but ruled on her death in chambers.
He suppressed any details of the method in which she took her life because it was not in the public interest.
Coroner Evans said Mr Palairet's trial attracted "considerable publicity" and it was desirable the "sad case" be brought to a conclusion with his findings.
"In this way allegations, rumours, suspicions and public concern about her death may be put to an end."
He said the evidence showed Mrs Palairet died of the effects of poisoning by carbon monoxide, self-administered, with the intention of taking her life.
• If it's an emergency and you feel like you or someone else is at risk, call 111.
• Call Youthline 0800 376 633 or text 234 or email talk@youthline.org.nz
• Call Lifeline 0800 543 354
• Call the 24-hour Depression Helpline 0800 111 757
• Call What's Up 0800 942 8787 (noon-midnight)
• Text The lowdown on 5626 or email team@thelowdown.co.nz
• Call Mental Health Services 0508 625 662
• Suicide Prevention Information New Zealand has more information. Visit: www.spinz.org.nz.
• The Ministry of Health also offers information at www.depression.org.nz.
- APNZ