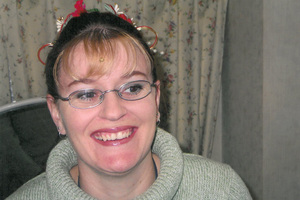 A childcare worker who forged her qualifications has been sentenced to eight months' home detention.
Tracy Gwendoline Hibberd was found guilty of five counts of forging documents and three of obtaining by deception by a jury at the Auckland District Court in March.
The 35-year-old had claimed her operations manager, Greg Shaw, created the documents and mailed them to her to protect funding for the Clevedon Kidz Get Set 4 School Childcare Centre.
Mr Shaw denied the accusation.
Hibberd, who'd failed her final paper three times, claimed to have believed the documents were real.
But the Crown proved that the documents had been photocopied and in some cases parts had been copied and pasted on.
Today Hibberd was sentenced in Auckland District Court.
The forged documents were good enough to fool the Teacher's Council, which granted her provisional registration, and TV3 broadcaster John Campbell, who told viewers in May 2011 the diploma looked "legit".
Judge Roy Wade hit out at the experienced broadcaster, calling his comments "remarkable".
"It was also proved beyond reasonable doubt that the diploma itself was created on a photocopy machine at a building and at a time which only the accused had access."
Campbell went on to ask the rhetorical question: "Would she lie to the nation on television?"
Judge Wade answered that question: "Yes she would and yes she did."
He said because of the Campbell Live story, the NZ Tertiary College and Early Learning Centre had to spend more than $30,000 to try to "remedy the damage" done to their reputation.
He said Campbell Live had a moral obligation to set the record straight and make a financial contribution to the organisations.
Police are reviewing their handling of the case.
The Herald on Sunday reported that investigating Constable Paul Sharples allowed tertiary college boss Selena Fox - a witness in the case - to see her staff member's witness statements.
- APNZ