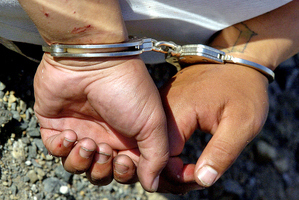 A woman who killed a friend because she dobbed her in to police has been denied parole.
Melissa Anne Wepa spent 15 years behind bars for the 1997 murder of Caroline Gardiner before being released last year.
She was recalled to prison in November after breaching her release conditions - although she denied this - so applied to the Parole Board to be let out again.
In its decision, released today, the board said Wepa had initially been doing well while on parole in satisfactory accommodation and sound employment.
However, she later abandoned her accommodation and was "clearly seen to be an undue risk to the community".
She had a lack of support, was increasingly unstable and breached her release conditions, the decision said.
Since being recalled to prison, Wepa had seen a Maori mental health provider, which had short-term accommodation available for her, and could also assist in her reintegration into the community.
But the Parole Board determined that before she could be released she must reduce her security classification to minimum.
The board would see Wepa again in six months to reassess this classification.
Wepa was sentenced to life in prison after she stabbed Ms Gardiner 50 times before dumping her body down a bank.
Nine months into her sentence, Wepa - who had affiliations to the Mongrel Mob and Deadly F***ing Bitches gangs - was also charged after nearly biting off another inmate's nipple during a fight.
In 2005, she escaped from prison with another inmate when they used a dummy in their cell beds to fool guards.
She escaped again while serving a three-month corrective training term at Arohata in the early '90s but was caught nearby.
- APNZ