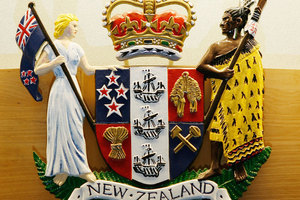 Jarrod Allan Mangles, who murdered Arrowtown woman Maureen McKinnel 25 years ago, has been declined parole for two years.
The 40-year-old appeared before the New Zealand Parole Board at an undisclosed location in March, and was declined parole.
Mangles appeared before the board last week for consideration of a postponement, which is given to an offender deemed not suitable for release at the time when they were next due to be considered for parole.
While a three-year postponement was discussed at the earlier parole hearing, the board considered this "rather too long".
The board decided a postponement order - dated from his last parole hearing on March 13 - for two years would be appropriate.
Mangles was due to enter a drug treatment unit, and in the earlier parole hearing acknowledged he needed to undertake these programmes.
"Although he was earlier ambivalent about [rehabilitation], he is described as being motivated and he realistically does not see the likelihood of parole for 'several years'," the board noted.
Miss McKinnel, 38, was strangled to death at her parents' Arrowtown holiday home on Boxing Day 1987 and her body thrown over the Arrow River bridge. It was discovered four days later.
Police investigated around 500 people in connection with her murder, including Mangles who was aged 15 at the time of her death.
Mangles was arrested in Nelson on a disorderly charge in January 2003, and agreed to a voluntary blood sample.
That sample proved he was four billion times more likely to be the same person who left material under her fingernails than any other person.
He was sentenced on April 6, 2004, to a minimum non-parole period of 10 years.
The board noted between the time of the murder and his conviction he accumulated over 80 convictions and had 27 prison sentences for crimes involving drugs, violence, wounding, burglary, alcohol related driving, and "clearly has a disturbing history".