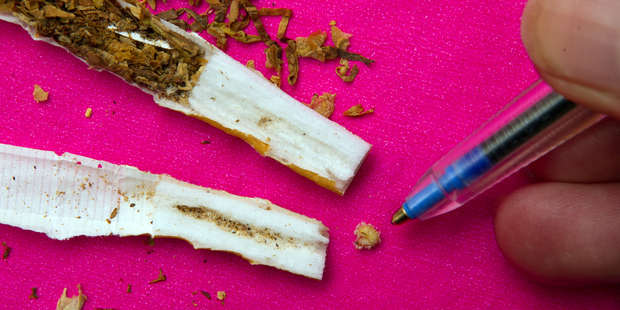 Stories making headlines around the regions today include a woman whose drink was spiked in her own home and another reason to quit smoking.
A 23-year-old Havelock North woman's birthday celebrations quickly turned scary after her drink was spiked.
Smoking cigarettes leaves a bad taste in most people's mouths but none more so than for a Rotorua woman.
In a three-minute dash around Countdown, Rotorua's Hardik Rokadia has scooped up more than $1000 worth of groceries.
Armed police and a dog were used to capture a man who doused himself with fuel and threatened to set himself alight.
A 25-year-old Masterton woman who fabricated a story that she had been raped has been convicted.
A video has emerged of a man egging on a motorist to drive into protesters outside a Dunedin McDonald's.
Police have uncovered 1737 cannabis plants in the Wanganui area.
Here's what you could call a public display of affection.
Doug and Heather Carter have had raw sewage spew on to their Montgomery Ave property at least once a year.
Omapere woman Chantal de Souza says she had the worst and best Mother's Day ever.
Little Blue Penguins received a helping hand from Pirinoa School students on Monday.
Meanwhile rabbits are at ''plague proportions" in Alexandra.
And finally here is some fashion with a newsy twist.
Other stories making headlines around the regions today:
Sleepover staff given benefits.
A jolly good vollie at 93.
Response prompts council to ponder art policy.
Squeeze eases on food bills
Ex-mayor taken off lawyers roll.
Unhealthy levels of road dust revealed.
School prepared for allergies.
60 years of marriage and still so happy.