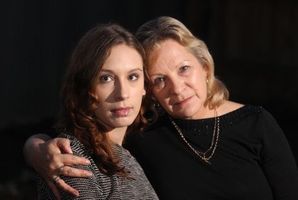 A 23-year-old Havelock North woman's birthday celebrations quickly turned into a scary scene of panic, leaving her family and friends wondering if she would survive the night after her drink was allegedly spiked.
Rachel Jackson was admitted to Hawke's Bay Hospital on the night of March 31 after she developed symptoms usually associated with those who have had their drinks tampered with.
Before blacking out, she said she drank four Canadian Club Whiskeys at her Guthrie Rd home and her last memory of the evening was cutting her birthday cake.
"I was having my birthday party in my own home, just a few friends and family, there were about a dozen people," she said. "Then I can't remember anything after that, it's really scary."
Ms Jackson's boyfriend Brett Hannon, who had once had his drink spiked in a night club, said he was sitting on the deck with Rachel's brother when he couldn't spot Rachel and immediately knew something was not right.
"She had just disappeared, I went into the bedroom and she had passed out on the bed," he said. "She kept saying she couldn't see anything, she had no idea what was going on and she didn't know who she was."
Ms Jackson developed a high temperature, began shaking and violently vomiting around 9.30pm, only one hour after she had begun drinking.
She speculated her drink may have been altered while it sat unattended on the deck.
Rachel's mother Paula Jackson was in the kitchen preparing food when Mr Hannon alerted her to her daughter's predicament.
"I walked into the bedroom and thought 'what the hell has happened to you?'," she said.
She said her daughter had no previous experiences with drugs and was not a heavy drinker.
"I was just in a state of shock, I rang the Poison Centre and they told me we had to ring an ambulance right away."
When St Johns paramedics arrived just after 10.30pm they attempted to relax and sedate Ms Jackson after finding her heart rate had soared to 126 beats per minute.
In the emergency department her mother begged hospital staff to test her daughter for suspected drug poisoning after her pulse dropped dangerously low.
"I've worked in a hospital before, I tried to explain to them that she wasn't drunk, but drugged."
Blood was taken from Ms Jackson, however no drug testing was undertaken.
The mother of four said it was one of the scariest moments of her life.
She said parents should not always assume their kids are drunk when it could be something much more serious.
"I just want parents to be aware this can happen to anyone and it can happen in your own home."
Mr Hannon said he thought a friend at the party was just trying to give Rachel a fun night and a good party.
"I don't think it was malicious, but you can seriously hurt someone," he said.
Rachel said she would now protect her drink and always keep it in sight when at a party or in a bar following the incident. She also posted a comment on Facebook asking for the person who drugged her to come forward and apologise.
"You think it's safe, you're in your own home, it's a safe place, no random people, they were all mates," she said.
"I'm just glad it did happen at home and not at a night club."
For more articles from this region, go to Hawkes Bay Today