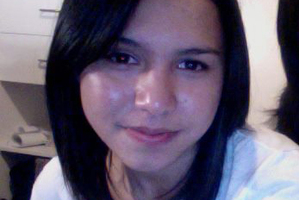 A Northland student living in Wellington was told she had to appear for jury selection in Whangarei after a summons mix-up.
The mix-up left Skye Webb behind in her studies at Wellington's Victoria University, stressed and seeking medical help.
Ms Webb hails from Ngunguru, Whangarei, but lives in Wellington - a fact that she thought would exempt her from jury service in her hometown.
However, after advising the Ministry of Justice of this, the ministry says it never received further confirmation of Ms Webb's residence in Wellington, something she says she provided via a copy of her tenancy agreement.
Ms Webb was told she had to appear for jury service while she was in Whangarei on holiday from Wellington.
Ms Webb's jury summons had been sent by the Ministry of Justice to her parents' Ngunguru home address. Her parents forwarded the letter, and Ms Webb got the university to write to the ministry, explaining that she was a fulltime student whose studies would be affected if she had to do jury service.
However, the ministry says it did not receive the letter.
Tony Fisher, general manager for district courts, said the ministry did not hear back from Ms Webb after asking her for evidence that she did not live in Whangarei.
Mr Fisher said the ministry did not receive any letter from the university. If it had, Ms Webb would have been excused from jury service.
Ms Webb came home on April 19, for a week-long break and to finish three university projects as part of her media design course.
A court staff member rang the following Monday to enquire about her absence and told Ms Webb the trial judge wanted all jurors to be present the next day.
Ms Webb said she forwarded a copy of her tenancy agreement in Wellington to the court and also referred to the letter the university wrote, but was told she still needed to come.
On the Tuesday, she was selected on the jury but managed to convince the judge that she couldn't serve because her academic work would be affected.
She was excused but told to return on Wednesday for another round of jury selection.
However, she returned to Wellington.
"I wasted three days worrying about getting out of it and when I went back to Wellington, I'd managed to complete only two of my projects and had to request an extension of time for another," she said.
"I also had to see my GP because of stress and get some sleeping pills because I hadn't been sleeping well," she said.
Mr Fisher said Ms Webb's case was no different to other people who requested to be excused and were asked to provide evidence why they should be let free.
"She told our staff that she didn't want to attend [on Monday], but we told her that any reason to be excused must be put before the judge and she agreed to this," Mr Fisher said.
Those who fail to attend jury service without an adequate excuse could be fined $1000.
For more articles from this region, go to Northern Advocate