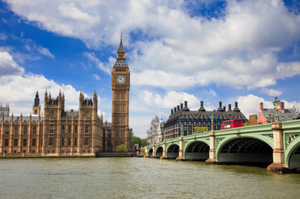 Thousands of Britons have been lining up for a new life in New Zealand just as figures show a dramatic drop in the number of UK migrants coming Downunder in the past six years.
More than 2000 people, lured by the promise of higher-paid jobs in Australasia, including the Christchurch rebuild, attended the first of four migration and job exhibitions in Newcastle at the weekend - an event that will also head to London, Birmingham and Glasgow.
The Down Under Live exhibition is pushing the Christchurch rebuild as one of the "world's largest construction projects as the city looks to get back on its feet after the earthquake".
"... companies will require significant skilled and experienced staff across all trades and supporting professions," says the event's website.
The site also links to sectors considered to have a shortage of skills, either long- or short-term, in New Zealand including education, construction, finance, agriculture, health services and engineering.
Exhibitors at the show include Immigration NZ, recruiters, employers and migration specialists.
An Immigration NZ spokeswoman said the agency's role was to support employers by providing information for prospective skilled migrants, for example visa options and available settlement services.
Statistics New Zealand figures show the number of people moving here from the UK permanently or long-term has dropped by more than 5000 annually over the past six years.
The Immigration NZ spokeswoman said it was keen to boost the number of British migrants because they were "an easy fit" as the language and cultures were the same.
Immigration NZ regularly attended events - but the Christchurch rebuild was now a big focus, she said.
British job seekers at the event said they wanted to escape the weather and they would make more money Downunder for doing the same job.
One, Tim Holmes, said he would soon be travelling to Christchurch and had lined up an interview.
Former Londoners Matt and Liza Penaflorida said their move to Auckland in January with daughter Rosabelle, 3, was a "no brainer".
They had found NZ salaries were higher and tax lower, although the cost of living was more expensive.
"In terms of the lifestyle compared to London, well there isn't a comparison, really. Everything here is far less stressful in terms of living space and traffic and the sheer number and volume of people, but the cost of living is the downside to that.
"Everything here is more expensive. We're renting at the moment in Epsom ... We've got a two-bedroom apartment in London that we're renting out, and the rent here is substantially more than we're renting out our apartment in London for."
Job seekers to the two-day Newcastle show told local news site Tyne and Wear they were planning to move Downunder for better work-life balance and the lifestyle.
One woman said she had travelled Downunder before but there was more she wanted to do here.
One jobseeker said: "There are jobs over there doing the same thing for a lot more money. The top and bottom of it is to make a better life for myself."