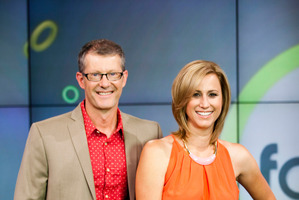 Consumer watchdog TV show Fair Go has been found to have unfairly treated a Christchurch gym in an item about contract disputes following the Canterbury earthquakes.
The Broadcasting Standards Authority upheld a complaint of unfairness and inaccuracy in the item on July 11 last year, which focused on women who wanted to cancel gym memberships because the premises had closed or relocated.
John Moore from Configure Express Northlands complained that two of the women interviewed had unique circumstances which did not relate entirely to the gym's relocation.
One woman who claimed she would have to pay $575 to get out of her contract actually owed the gym money.
Another who claimed she had paid 18 months in advance and would be $1000 out of pocket had her contract cancelled for unrelated reasons and was fully refunded.
The authority said Mr Moore had persistently clarified these details with TVNZ prior to the broadcast.
In its response, TVNZ said the focus of the item was that members could not cancel their gym contracts despite a change in location, contrary to Fair Go's legal advice on the issue.
TVNZ was aware of the two women's individual circumstances, but maintained their comments were still relevant to the overall focus of the story.
The authority said the women's comments added to the overall negative impression of the gym, and the program did not fairly present any balancing comment.
"As TVNZ was aware of the facts and could have removed the women's comments at editing, or included a clarification at the end of the item, we consider that reasonable efforts were not made by TVNZ to ensure the item did not mislead."
The authority said the overall programme had a legitimate public interest, and publication of the decision was sufficient to remedy the breach.
A spokeswoman for TVNZ said they accepted the authority's decision but did not agree with it. She noted the authority did not consider it serious enough to warrant further penalty than publishing the decision.
- APNZ