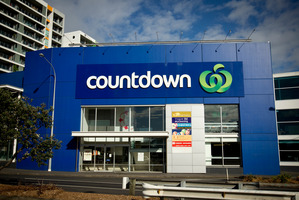 Countdown Rotorua has been forced to remove an advertising sign after a complaint from rival Pak'nSave.
The sign outside the Fenton St supermarket, which had been up for about five years, read: "Our mission - Rotorua's lowest grocery prices."
However, the Advertising Standards Authority this month ruled the sign breached the authority's code of ethics as the mission had not been proved to be genuine. The sign has since been removed.
Countdown Rotorua store manager Steve Green said the sign had been taken down last month.
"It referred to a genuinely held mission, and we compete vigorously every day in our store to provide great range, value, service and low prices for our customers."
It's not the first time Pak'nSave owners Foodstuffs have complained about Countdown Rotorua.
In 2011 the authority upheld a complaint about an unfair trolley comparison Countdown used in an in-store advertisement.
Rotorua Pak'nSave owner Neil Foster said the Countdown sign had been "in the back of our minds for a long, long time".
"It's something we have challenged and this time made the decision to go to the Advertising Standards Authority," he said. "Because we are so focused on being the market leader on price it just didn't seem right that they were misleading the public."
He said Pak'nSave had a clear policy to have New Zealand's lowest grocery prices.
"We are pleased with the [authority's] decision as we try very, very hard to focus on price. That's what Pak'nSave is about."
Mr Foster said there had always been strong competition between the two supermarkets, especially with them being so close together on Fenton St.
In its response to the complaint, Progressive Enterprises said the sign had been outside the Rotorua store for about five years with no customer complaints. "We are surprised that this has suddenly become an issue for Foodstuffs."
In its decision, the authority said there was nothing to stop Countdown making the same "aspirational claim" as Pak'nSave but it must be a genuine mission. It said Countdown had not proved it had taken steps to have the cheapest groceries in Rotorua.
For more articles from this region, go to Rotorua Daily Post