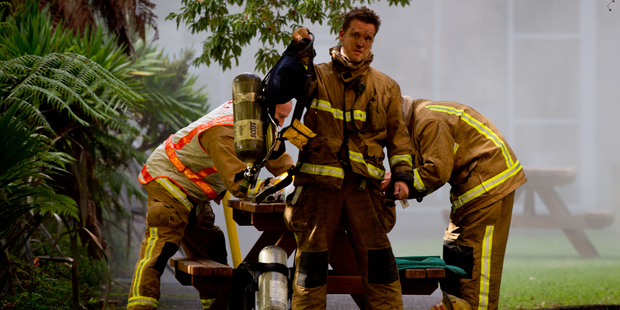 An overheated cafeteria deep fryer is believed to have started a fire that forced the University of Auckland's Epsom campus to close yesterday.
Black smoke quickly filled the room where students had lined up for their morning tea about 10.20am.
A cafeteria staff member, who did not wish to be identified, said the fire started in a deep fryer in the kitchen.
"We looked back and it was already burning quite fiercely so the barista got the fire extinguisher and tried to put it out, but it didn't work.
"It just seemed to get worse - it blew up initially and then it started spreading so we had to get out. There was black smoke everywhere," he said.
Senior Station Officer Sulu Devoe said the blaze spread from the kitchen to the dining area because firefighters had not been able to locate the fire based on the directions given by evacuated staff.
"It took a while to locate the fire because [the building] was heavily smoke-logged."
Mr Devoe said the blaze caused "significant damage", completely destroying the kitchen and spreading into the dining area, where it burned some chairs, tables and benches.
The university said the building was evacuated promptly.
Incident controller Dave Woon said it was fortunate no one was injured given the number of people on campus.
The incident went to a fourth alarm - the most serious category of fire - and 16 fire appliances from surrounding stations attended.
The campus will be open today and classes have been rescheduled.
- APNZ