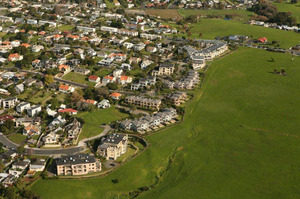 Ngati Whatua Orakei expects to pay out about $70 million cash to iwi members over a decade.
As its asset base nudges the half-billion dollar mark and big money is generated from holdings, it has revealed it plans to pay about 5000 people.
"Ngati Whatua Orakei plans to distribute to its members $70 million over the next 10 years, commencing in July 2012," says a document distributed by a spokesman for Ngati Whatua Whai Rawa.
After its Treaty of Waitangi claim was settled last year, Ngati Whatua became a post-settlement governance entity, giving it the power to make the payouts.
"This allows the hapu to redistribute funds to its registered members," the iwi says. "Ngati Whatua Orakei has approximately 5000 registered beneficiaries, with the majority living in Auckland."
Others live in other parts of New Zealand and Australia.
The hapu is Auckland's largest.
"Whai Maia is the distribution of the new post-settlement governance entity and its focus will be on distributing the funds generated through Whai Rawa back to the people through education, housing, health services, te Reo, tikanga, sport and other social programmes," says the hapu.
Ngati Whatua sees existing and new business opportunities as the key to the $70 million payout.
Quay Park is the largest asset, producing millions annually from 29 ground leases including the Vector Arena, Countdown supermarket, three Scene apartment blocks, other apartments and commercial buildings.
Eastcliffe Retirement Village, overlooking Bastion Point, is another of the iwi's big commercial enterprises, producing $2.04 million profit in the year to June 2012.
"The value of the residential licences is $85.175 million," Ngati Whatua said of Eastcliffe where kaumatua live and plans are to increase the numbers.
Ngati Whatua said it was considering taking back some houses leased to Housing New Zealand in and around Kupe St on the edge of Bastion Point.
Housing for up to 6000 whanau is planned on the Kupe St ridge and Ngati Whatua has commissioned consultants Boffa Miskell and AJC Architects "on the 30-year housing vision for Orakei".