Kiwi catchphrase called in to fight excess boozing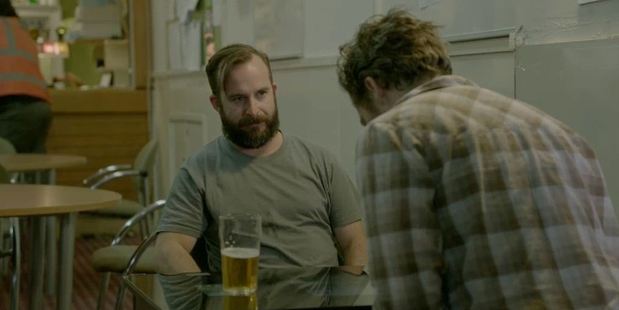 A popular Kiwi expression is at the heart of a million-dollar campaign to discourage binge drinking, which starts today.
Echoing the former Go Girls character Kev's catchphrase, the "Yeah, Nah" campaign starts on television tonight.
The phrase is common in New Zealand and Australia, and is widespread enough that a Google search for it brings up almost 180,000 results.
The Health Promotion Agency, which has assumed the Alcohol Advisory Council's duties, is behind the campaign, which the Herald on Sunday previewed this week.
It is set in a pub. One character decides he's had enough, and tells his friend "yeah, nah" when offered a beer.
A montage unfolds, featuring karaoke and light-hearted fun.
"We watch the night unfold through the eyes of the first man as he imagines the night ahead," the Health Promotion Agency said. "The friends have a great night despite his mate's decision to ease up."
Agency spokesman Tane Cassidy said the phrase gave people the language to allow them to refuse a drink in a socially acceptable way.
"It is a uniquely Kiwi way of saying 'no' and affirms an individual's decision not to drink," he said.
The 60-second commercial was created by DraftFCB, the agency also behind the "ease up on the drink" ads.
Cassidy said the campaign would include bus shelter ads and street posters and cost about $1.3 million.
Its effect would be reviewed at the end of next month.