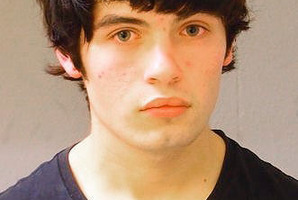 A man has pleaded guilty to threatening to rob Christchurch teenager Hayden Miles just hours before he was brutally murdered and dismembered.
Name suppression was lifted today for Timothy John Kuka, 37, after he pleaded guilty to an amended charge of demanding with menace a cellphone, iPod, and a cask of wine from 15-year-old Hayden on August 22, 2011.
Kuka would have been one of the last people to see Hayden alive.
Last month, Gavin John Gosnell was found guilty of murdering Hayden at a Cashel St flat on the same day in 2011.
Kuka, an unemployed man from Parklands in Christchurch, had his name suppressed after he first appeared in court on a robbery charge.
His identity was protected throughout Gosnell's trial.
Today his defence counsel Tony Garrett told Christchurch District Court that he was pleading guilty to the amended charge put forward by Crown prosecutor Mark Zarifeh and was not seeking name suppression to be continued.
Judge Raoul Neave deferred sentence until June 20.
Gosnell's trial last month heard gruesome details of how Hayden was subjected to a prolonged and savage beating before his body was sawn into 12 and dumped at two city graveyards.
The teenager had been drinking with his close friend Nicolette Vaux-Phillips and her boyfriend Gosnell when the trio ran out of alcohol.
Hayden was sent to a local Linwood supermarket to shoplift more booze.
The trial heard how he was allegedly jumped by Kuka, a friend of Gosnell's, on his way back to the flat and his wine, cellphone and iPod was taken.
He returned to the flat upset, and told Gosnell that Vaux-Phillips didn't like him, and was only using him.
It was then that Gosnell, who will be sentenced next month, launched his killer attack.
- APNZ