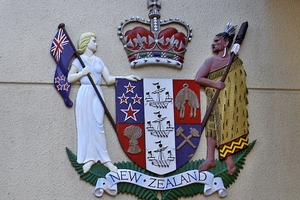 An Auckland mother concealed the birth of her son from her parents and gave birth alone in the bath before wrapping him in a towel and killing him, a court has been told.
Kulukora Kylie Akau'ola had been charged with murder and was due to stand trial at the High Court at Auckland on Monday.
However, the 24-year-old pleaded guilty to the lesser charge of manslaughter this afternoon.
The baby's body was found on June 2 last year by police who said someone with "firsthand knowledge'' had tipped them off.
According to the Crown summary of facts, Akau'ola hid her pregnancy from her mother and father, with whom she lived in Otahuhu.
Text messages between Akau'ola and the father of the baby, Christian Afoa, showed she had wanted to get rid of the baby.
On one occasion she told Afoa that she would stab herself or have an abortion.
Akau'ola also said she hoped to be able to have the baby at home alone so she could get rid of it without anyone knowing.
Afoa offered to look after the baby once it was born.
When in labour, Akau'ola told her mother that she had period pains.
She went to the upstairs bathroom where she turned on some loud music and turned on the shower over the bath.
Akau'ola bent her knees and stood under the shower as she gave birth to the child by herself.
The baby cried after being tapped on the back. Akau'ola cut the umbilical chord with some scissors and wrapped a towel tightly around his face to stop him from crying.
She then took him to her bedroom where she wrapped in more clothes and hid him in her wardrobe.
Minutes after being born, the baby had suffocated to death.
Akau'ola sent a text message to Afoa, telling him the baby was stillborn. She also asked him to come and bury the boy.
The baby's body stayed hidden in her wardrobe for four days until her family went out. Afoa came over and buried the baby.
Akau'ola's lawyer Graeme Newell asked the court to prepare a home detention report.
Justice John Priestley said that would be done but warned Akau'ola that it was not a guarantee that would be the final sentence.
Akau'ola was remanded on bail until her sentencing next month.
Afoa has already pleaded guilty to disposing of the body and was discharged without conviction.
- APNZ