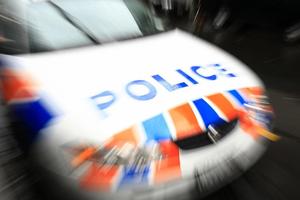 Police are calling for witnesses after a pizza delivery man was beaten up and robbed of the pizzas he was carrying in one of three "serious" incidents in Tauranga overnight.
About 11pm last night, a pizza delivery worker arrived at Maungatapu Rd to deliver a large pizza order. He was assaulted by two men, described as Maori, who then stole the pizzas.
Police believe it's possible the men placed a false order with the intention of intercepting the delivery and want to speak to anyone with information about the movements of a white Nissan Maxima in the area between 10pm and midnight.
The man received minor injuries in the attack, but did not need medical attention.
Earlier in the evening, a man in his 40s was found unconscious next to State Highway 29 in the Kaimai Ranges by member of the public. His car was later found in a rural area of Matamata.
The man was treated in Tauranga Hospital and discharged but police have not been able to speak to him to establish what happened. They want to hear from anyone on SH29 between 8pm and 9pm who might have seen anything.
The third incident took place in the Kingsview car par in central Tauranga, when three men returned to their car about 3am and were approached by a man and a woman.
The pair allegedly assaulted the driver and stole the car.
The men alerted a nearby police patrol which then tried to stop the car.
They allegedly accelerated away from police, then crashed into a pole at the 14th avenue roundabout.
The duo, in their 30s, were taken to hospital and treated for injuries not thought to be life-threatening. The man will appear in court later today and both are expected to face a range of charges.
Detectives are calling for witnesses to the robbery, which happened between 3am and 3.20am, and any sightings of the 1990 Toyota Corolla being driven away from the scene.
"There appears to be no particular reason for this sudden spate of serious incidents but the nature and scale of them is concerning," said Inspector Clifford Paxton.
"It is disappointing that a small minority of people have no regard for others and are expressing extreme anti-social behaviour to victimise innocent people."
Anyone with information about any of the three incidents should contact Tauranga Police on (07) 577 4300 or call Crimestoppers anonymously on 0800 555 111.
- nzherald.co.nz