Opponents of highway proposal want motorway upgrade instead of 'tarsealing over us'.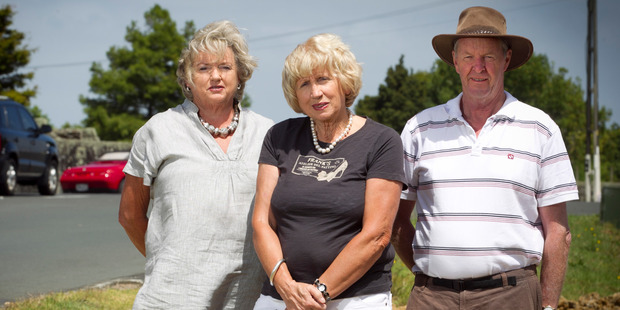 Auckland Transport expects more than 300 properties to be affected by a mega roading plan parallel to the Southern Motorway at Manukau.
It disclosed yesterday - before a public meeting in Manukau last night of opponents of the 32km highway to Drury - that 324 properties would be affected by its $250 million first stage.
That compares with an earlier estimate of 260 properties between Redoubt Rd at Manukau's motorway interchange and Popes Rd in Alfriston, and north along Murphy's Rd to Flat Bush.
The council body expects to spend $66 million on property purchases, including 113 it intends buying in full, of which 66 homes are likely to be removed if the project receives joint funding from its board and the Government's Transport Agency.
It has yet to develop plans for the rest of the project to Drury, which could take up to 22 years, prompting opponents to accuse it of "divide-and-conquer" tactics.
"Auckland Transport is trying to separate the opposition into two parts," Redoubt Ridge Environmental Action Group chairman David Price told 160 people at the Vodafone Events Centre. "How many homes will disappear in Papakura?"
Mr Price, who opposes the project even though his home is no longer on the affected properties list, said the Transport Agency should concentrate on upgrading the motorway rather than letting Auckland Transport "tarseal over us".
He urged residents to take heart from a successful campaign to scuttle an eastern highway from Manukau to Hobson Bay, which former Auckland City Mayor John Banks blamed for losing office in 2004.
Fellow group member Raewyn Roberts said the project had already devalued some properties by hundreds of thousands and she accused Auckland Transport of "running roughshod" over the council.
The group also fears the destruction of remnants of a valuable ecological corridor from Murphy's Bush to Totara Park and beyond, which Graham Falla of Forest and Bird said would be "a shameful monument to ignorance and stupidity".
Pakuranga resident Robin Harger, an ecologist and former UN staffer, said Auckland Transport had not even seen fit to tell the council's biodiversity team of its plans.
Auckland Transport said before the meeting it would explore ways of minimising or mitigating any effects on bush as it refined its project design.