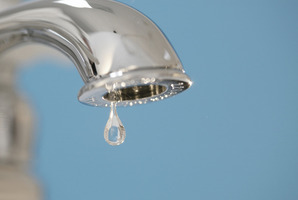 Auckland water retailer Watercare Services says it can hold its charges for households and businesses during 2013-14 because of lower costs.
The announcement from the Auckland Council-controlled firm was like a refreshing shower for councillors preparing for today's debate on Mayor Len Brown's proposed 2.9 per cent average rise in council rates.
Water is a separate user-pays charge on households across the region but up to last July, 242,000 households paid for waste water through their rates.
Watercare board chief executive Mark Ford said the "zero price increase" to all 440,000 customers was made possible by significant cost savings and improved efficiency.
He said the company was committed to providing water at the lowest cost achievable.
Manukau Ward councillor Alf Filipaina said people were saying a 2.9 per cent rates rise was too much and they would be relieved to hear the water cost was unchanged.
"That's a good thing there is no increase," he said. "But the best thing is if there is a decrease."
Watercare sales are up because the drought has meant more turning on of the taps. The budget forecast for sales revenue is up by 0.4 per cent.
The company now expects its fresh water revenue to be $138.5 million for 2012-13, compared with the $129.6 million in 2011-12.
Last July, it changed to monthly billing for water and waste water.
A company presentation to councillors said "any surplus is returned to customers in lower prices".
In 2011, when Watercare took over from council water retail arms, it reduced water charges by 15 per cent across the region.
It said it trimmed the annual costs planned by the former council water retailers by $74 million. However, last July the price of drinking water was increased by 4c or 3.3 per cent to $1.343 per 1000 litres, with the company saying it reflected inflation and operating cost increases.
What you pay
Auckland's water charges 2013-14
Drinking Water
* $1.343 per 1000 litres.
Wastewater
* $190 fixed annual charge per meter.
* $2.281 per 1000 litres.