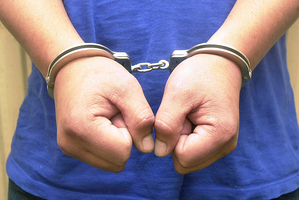 Four people have been arrested in Wellington after 20 litres of the drug GBL, worth $120,000, was intercepted by Customs.
Customs officials last month discovered the package from China, which was destined for an address in Lower Hutt.
Wellington police and Customs allowed the package through the border and a joint investigation was launched.
Two men, aged 40 and 50, and two women, aged 35 and 39, were arrested and charged with drug-related offences.
They appeared in court yesterday and today, charged with a number of drug offences including importing a Class B drug, possession and supplying drugs.
Detective Senior Sergeant Tim Leitch said the arrests had prevented the distribution of a large quantity of GBL, also known as fantasy or rinse, into the community.
"It is often dangerously used in combination with other drugs or alcohol and over doses have occurred in the past.
"GBL presents significant health risks to users," he said.
"The sole motivation for offending of this type is to make money with no regard to the harm it causes to our communities."
Customs manager investigations Mark Day said the department was always on the lookout for harmful drugs.
"It doesn't matter how people try to import drugs, whether it is through the mail, by freight or in person we make every effort to keep these harmful substances off our streets and away from our communities.
"It is a reminder to people who attempt to bring drugs across the border that we are watching and we will pursue you."
- APNZ