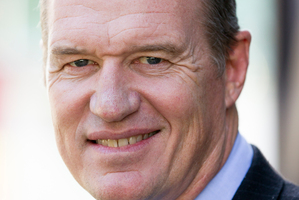 A writer, a politician and a histocytopathologist join Olympic athletes, a former All Black and other notable New Zealanders being honoured in special ceremonies over the next two days.
Three investiture ceremonies at Government House in Auckland will recognise more than 40 people for their contributions to the country.
Many are athletes, including former All Black Sir John Kirwan and Olympic rowers Hamish Bond, Nathan Cohen and Eric Murray.
Author Diane Brown, scientist Dr Reena Ramsaroop, former Labour minister George Hawkins and other successful New Zealanders were the first to receive their honours this morning, presented by Governor-General Lieutenant General Sir Jerry Mateparae.
Sir Jerry said it was a "particularly special occasion to acknowledge contributions that make and enrich our country".
He said it was important to acknowledge and celebrate people who showed "there is something special about helping others".
"We have been privileged to hear your stories. You have set a fine example that inspires, encourages and motivates others," Sir Jerry said.
The highest honours at the ceremonies will be given to Sir John, who will be knighted for his services to mental health and rugby, and to Dame Wendy Pye, who will be damed for her services to business and education.
The honour recipients at this morning's ceremony were:
* Geoffrey Ricketts, for services to education, the arts and business
* George Hawkins, for services as a Member of Parliament
* Dr John Craig, for services to conservation
* Emeritus Professor Glynnis Cropp, for services to research in the humanities
* Robert de Leur, for services to the building industry
* Graham Lowe, for services to the community
* Diane Brown, for services as a writer and educator
* Nathan Cohen, for services to rowing
* Dr Reena Ramsaroop, for services as a histocytopathologist
* Ann Andrews, for services to the community
* Giri Gupta, for services to business and the Indian community
* Jillian Nerheny, Auckland, for services to the community
* Patrick Thompson, for services to Maori and the deaf community
* Barbara Thomson, for services to the performing arts
* George Wheeler, for services to veterans
- APNZ