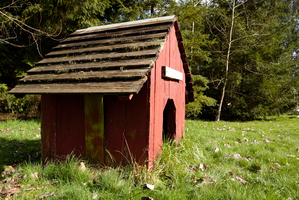 An Auckland man has been sentenced to 50 hours of community work and ordered to pay nearly $2000 reparation for a "shocking" case of animal cruelty.
SPCA inspectors were called to Howard Teao's Panmure property in April last year after reports of an emaciated dog that was having difficulty walking.
They found found a dead dog, Honey, on a rubbish heap, which was described by the SPCA inspector as "a skeleton with fur".
"The animal's entire bone structure was highly visible and the body was still warm," the SPCA said in a statement.
A necropsy concluded that Honey died from starvation and fluid deprivation, indicating "gross neglect" that would have resulted in immense pain and suffering.
Further inspection of the property found two more dogs, tan terrier puppies, tied to a fence with no access to shelter.
The inspector instructed the owner to immediately provide adequate shelter for both dogs, but upon returning later that month they found the dogs still tied up without water and with faecal matter littering the area.
Both dogs were seized and taken into the care of SPCA Auckland, and had since found new homes.
Teao pleaded guilty to ill-treating an animal and was today sentenced in Auckland District Court to 50 hours' community work and ordered to pay $1900 reparation to the SPCA.
SPCA Auckland chief executive Christine Kalin the case highlighted the importance of members of the public being vigilant about animal cruelty and notifying the SPCA if they had concerns.
"This is a shocking case that underscores the importance of maintaining zero tolerance towards the neglect and abuse of animals.
"I would like to thank the member of public who reported Mr Teao's abuse of these dogs. Although we were too late to save Honey, we have managed to rehabilitate and find long-term, loving homes for the remaining two dogs."
- APNZ