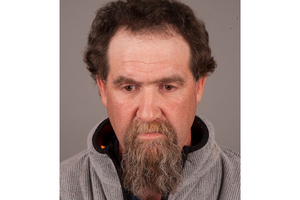 A Hastings man who filmed the abuse of children and distributed the images to other paedophiles has been sentenced to preventive detention.
Aaron John Ellmers, 41, is considered to be at the "absolute highest end" of child sex offending in New Zealand and his crimes were today described as "utterly depraved".
Arrested last year, Ellmers, pleaded guilty to about 60 charges at the Hastings District Court in February. These included sexual violation, making an intimate visual recording, dealing in people for sexual exploitation and attempted sexual conduct with a child aged under 12. Many charges were representative, meaning the offences occurred on numerous occasions.
Two other men had appeared in courts across the country facing charges in relation to an alleged paedophile ring Ellmers was a part of. The specialist police team which first identified Ellmers (Oceanz - Online Child Exploitation Across New Zealand) made 35 referrals to overseas jurisdictions, including Australia, the UK, the US and Canada. Police summaries said Ellmers had two victims.
Today in the High Court at Napier, Ellmers was sentenced to preventive detention for a minimum period of imprisonment of 20 years for offending Justice Edwin Wylie described as "utterly depraved".
Only the High Court can impose a sentence of preventive detention. This means Ellmers is sentenced to a minimum term, and will only be released thereafter if authorities are satisfied he no longer represents a significant risk to the public.
Offending against the first victim started when the child was 3 and Ellmers made significant steps to groom the child. Another victim was aged 9 when the offending started. This child was plied with money and given alcohol and cannabis. There was video evidence of the offending on a camera memory card in Ellmers' possession. Another potential victim was a child aged 18 months, who Ellmers had flown across the country to abuse but was arrested before he had the chance.
Head of the Eastern District Child Protection Team, Detective Senior Sergeant Dave Greig, praised the work of Oceanz at the time of Ellmers' guilty pleas.
"None of us have been left untouched by the nature and depravity of this man's offending which has wreaked havoc on so many lives," he said. "It is heartening to know that the children involved have been saved by us from further offending and can now start to receive the support they need to put their lives back together."
For more articles from this region, go to Hawkes Bay Today