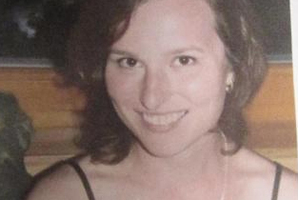 A coroner has urged backpackers not to hitchhike alone after a Czech tourist was picked up by convicted kidnapper, before she was sexually assaulted and killed.
Waimate man Jason Frandi, 43, gave a lift to Dagmar 'Dasha' Pytlickova, 31, in his silver BMW from Central Otago to South Canterbury on May 26 last year.
He drove her to a remote forest area outside Waimate in South Canterbury where he sexually assaulted and killed her.
The digger driver then took his own life, Coroner Richard McElrea confirmed today.
His body was found near hers by motorcyclists on a fundraising trail ride for the Waimate Main School in a 5000-acre forestry block off Pentland Hills Rd.
Today, at Timaru District Court, inquest hearings were held into both deaths.
During Miss Pytlickova's hearing, Mid-South Canterbury area commander Inspector Dave Gaskin revealed that there was no official police policy on hitchhiking.
However, he said police warned against doing it.
If people want to travel by thumbing rides with strangers, then police "strongly advise not to travel alone".
At the end of both hearings today, Coroner McElrea endorsed Inspector Gaskin's comments.
When the deaths occurred, police were investigating Frandi over an historic child-sex-abuse allegation against him.
In 2000, he was jailed for abducting a 19-year-old woman for sex, and said at the time he had a plan to take a woman into the back country and kill her.
Miss Pytlickova had been warned by her sister Jana of the dangers of hitchhiking the day she set out to travel from Cromwell to Cave, in South Canterbury, the inquest heard.
Timaru CIB detective Nicholas Osborne gave evidence today, saying Miss Pytlickova had arrived in New Zealand on February 12 last year with her sister for a working holiday.
From February until May 26, she had primarily worked on Central Otago vineyards, particularly in the Cromwell area, which was a popular area for overseas itinerant workers.
On May 27, she was due to fly to Auckland for a Florence and the Machine concert, and afterwards was planning to travel around the North Island before returning to prune the vines on a vineyard.
She told Jana that buses weren't working that Saturday and she planned to hitchhike, which the sister said she had reservations about.
Miss Pytlickova assured her that she was aware of the risks, and planned to take precautions and avoid putting herself in any dangerous situations.
Friends dropped her outside Cromwell on State Highway 8 at a gravel lay-by known locally as Dead Man's Points, which was a well-known area for hitch-hikers to thumb a lift.
It was the last time she was seen alive.
Coroner McElrea issued a prohibition of publication for much of the Czech national's inquest.
Her disappearance and death received widespread publicity, the coroner noted.
"Given the enormity of events that unfolded and the nature of the evidence given at the inquest, I prohibit publication of all evidence until further order of the court," he said.
He adjourned the hearings to make his decisions, which he indicated would come in about a month.
No family members from either side were present.
- APNZ