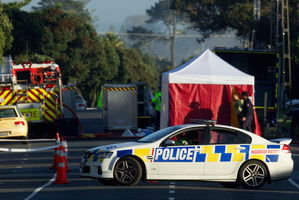 A man has been arrested in relation to a P-lab explosion in Mount Maunganui last month.
Mount Maunganui police Detective Sergeant Darryl Brazier said a man was today arrested in connection with the explosion and subsequent fire at the Oceanbeach Rd house on April 23.
The 39-year-old unemployed plasterer will appear in the Tauranga District Court later today facing charges of manufacturing methamphetamine, possession of precursor chemicals and arson.
Mr Brazier said a second person of interest to the police is still in Waikato Hospital undergoing treatment for severe burns, suffered during the fire at the house. His current condition is listed as stable.
For more articles from this region, go to Bay of Plenty Times