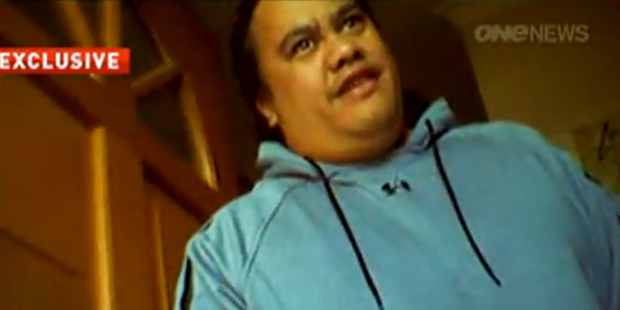 A couple ripped off family members in a fraud involving fake emails from billionaire Graeme Hart, gift bags of gold, superyachts and confidential million-dollar deals, a court has heard.
Paraone Tamihana and Roseanne Randell face 20 charges of obtaining by deception and are alleged to have scammed nearly $100,000 in money and services in a four-month period in 2010. They deny all charges.
A jury at the Manukau District Court was yesterday told the pair had "groomed" family members into believing Tamihana had won a billion-dollar contract with a Dubai-based company.
They were then scammed into paying tens of thousands of dollars in "administration fees" to unlock million-dollar returns proposed in business deals sent from fake email accounts. One victim said emails purporting to be from Mr Hart, New Zealand's richest man, revealed the billionaire was fearful of Tamihana's new-found influence.
Police computer forensics showed some of the email banners were created at another victim's house at the time Tamihana and Randell were staying there, Crown prosecutor Karen Chang told the jury.
In her opening statement she said the deception began when the pair told extended family that they were getting married in Dubai and honeymooning in Las Vegas.
Jennis Lawrence, Randell's aunt, and her former husband Stuart Lawrence were told they and their adult children would be flown over first-class and all other expenses would be covered.
They later received an email purporting to be from a "luxury events co-ordinator" from the MGM Grand Hotel Las Vegas, detailing their itinerary, including a flight on a private jet.
Tamihana claimed he had secured a highly confidential $5.5 billion contract with Jumeirah Group to bring wealthy Dubai residents to New Zealand.
The Lawrences were asked to work for the organisation, with annual salaries of $800,000 and around $300,000 respectively, and benefits including homes, cars and overseas travel. They both separately housed Tamihana and Randell after the pair moved to Auckland and claimed a newly bought property was under renovation.
Ms Chang said such empty promises were made to convince the family of the pair's wealth.
In June 2010 Tamihana began planning a launch party for his business The House of Ra, which was to be held on a superyacht and feature celebrity performances. Gift bags including gold bars were to be given to guests.
Mr Lawrence lost more than $56,000, including $10,000 in cash, which he and Tamihana took to HSBC in central Auckland.
Tamihana told him to wait in the lobby while he took it upstairs to be deposited. Ms Chang said Tamihana never had any HSBC account.
Emails were also sent to Mr Lawrence's former wife and their two adult children, who lost money.
Mr Lawrence told the court he and his extended family would be taken to expensive hotels and restaurants, including SPQR and Kermadec, for "wealth training".
"We were told we needed to start learning to live at the right end of the scale ... and understand what it is to be wealthy."
He said that Tamihana did not show obvious signs of wealth, and drove a "pretty run down" diesel Isuzu.
The trial, before Judge Charles Blackie, is set down for three weeks.
The case
* 20 obtaining by deception charges.
* Nearly $100,000 in money and services allegedly scammed.
* Couple deny charges.