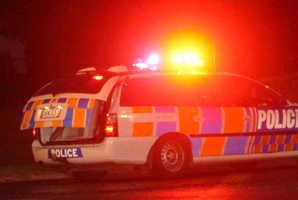 Hamilton police hunting a burglar early today smelled a rat when they pulled over a sweaty taxi driver covered with leaves.
Senior Sergeant Dave Litton said officers were called to a Dinsdale home after occupants were woken about 3am to the noise of their 42-inch television being stolen.
The burglar fled and hid the television in nearby bushes and a laptop in a letterbox down the road, before getting into a getaway car, Mr Litton said.
"And it was his choice of getaway car that was particularly clever, he had parked his father's taxi round the corner and in the boot of this car he placed keys and a cell-phone taken from the property."
A police dog and handler found the television and alerted officers the offender might have foliage on their clothing.
"At the same time other staff were conducting area searches and one officer noticed a taxi being driven at speed on Whatawhata Rd so pulled it over to speak to the driver," Mr Litton said.
"Though you can expect to encounter taxis at any time of night the officer felt something wasn't right when he noticed the driver was sweating.
"Then when he heard over the radio of the possibility the offender may have scuff marks or foliage on his clothing and he noticed leaves on the driver's jacket he knew the man had something to answer for."
The cellphone and keys were discovered and the 31-year-old man was arrested and charged with burglary.
- APNZ