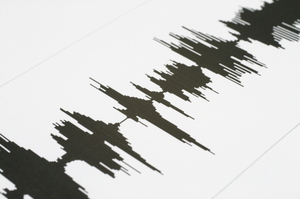 A sharp earthquake shook the capital this afternoon, but it failed to rattle most Wellingtonians.
The 3.7-magnitude quake hit at 4.19pm, was 22km deep and centred 30km east of Wellington, GNS Science said.
The Fire Service said it received no calls about any damage.
More than 2300 people reported feeling the shake, some from as far north as Taupo.
APN's Wellington group sales manager Andrew Horan works in central Wellington and said the shake took him by surprise.
He was talking on the phone at the time and had to hang up to get out of the building.
"I just said `I'm getting the hell out of here'.
"I think for the age of the building we're in, it just shook more than probably normal.''
It had been a while since the last earthquake, he said.
The quake lasted a few seconds and was widely felt in the region, with many taking to Twitter to describe what they felt.
Most seemed unfazed, with many people tweeting they blamed their children for being too boisterous.
One tweeter, @KalistaCampbell wrote: ''#eqnz thought it was the wind #rookiemistake''.
@HRManNZ Little wrote: "shake for Wellington to brighten up our gloomy day #eqnz''.
Another tweeter, @JordanMcCluskey noted: "Wellingtonians don't get under tables or in door frames during an #eqnz , they tweet and crack wise''.
But one tweeter registered a small amount of alarm.
@jjwtweeted: "I work in a yellow stickered building (meets 16% of code) in Wellington: I really hope ''#eqnz'' isn't my last ever tweet.''
- APNZ