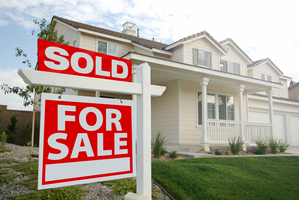 A real estate agent who made up a customer testimonial and wrongly told potential buyers that a property was a 'P house' showed a pattern of "disturbing dishonesty".
Mark Charles Ferguson, trading as Ray White Inglewood, was found guilty of six misconduct charges by the Real Estate Agents Disciplinary Tribunal.
Had Mr Ferguson not been already bankrupt, the tribunal would have sought $20,000 compensation for the vendors of a home he told potential buyers was a 'P house'.
The tribunal said Mr Ferguson made the comments to potential customers after the home's listing with his agency had expired.
He told another customer, who went on to buy the property for a reduced price because of the claims, that he "wouldn't touch the property with a barge pole" because of drug use. Later tests found no evidence of drugs.
On another occasion Mr Ferguson removed two pages from a LIM report relating to a right-of-way dispute, an act the tribunal said showed "appalling dishonesty''.
He later bragged about it and was reported to the buyer's lawyer.
Mr Ferguson had also made up a testimonial from a customer and published it on his website.
The testimonial read: "After having our home on the market for months with other real estates we are so happy to have finally sold and for a GREAT PRICE!''
The customer had not written or said the quote, and had in fact negotiated a $2000 commission refund after being unhappy with the service.
Mr Ferguson was also found guilty of failing to provide a written appraisal for a document, failing to provide a $500 travel voucher as promised for listing a property, and having clients sign early release of deposit forms without advising them to seek legal advice.
The tribunal said the best view of Mr Ferguson's conduct was that he showed a reckless disregard for his duty. "However we must assess his conduct as amounting to a pattern of disturbing dishonesty."
As Mr Ferguson was declared bankrupt on October 31, no fines or compensation could be ordered.
The tribunal noted his licence had already been surrendered and cancelled, and said it would be "most disturbing" if he were ever granted a licence in future.
- APNZ