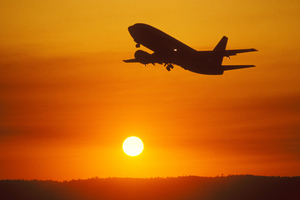 A Saudi Arabian who converted to Christianity and sought sanctuary in New Zealand has allegedly been kidnapped and returned home.
The Saudi, surnamed Halman, had been due to attend an immigration interview but didn't show up.
On Wednesday, he caught a flight to Saudi Arabia and the Herald on Sunday has been told he did not go willingly.
Friends in Auckland said he had feared for his safety because of Saudi Arabia's strict stance against converting from Islam to Christianity.
"He was very fearful that someone from Saudi Arabia would come and take him back.
"It's my understanding that's exactly what happened," a source said.
The source alleged Halman, aged in his late 20s, was abducted from outside his apartment in Grafton. All his personal belongings remained behind.
His friends contacted Auckland police and New Zealand officials met him when his plane touched down in Hong Kong.
Police spokeswoman Kaye Calder said: "He was travelling alone and confirmed he was leaving New Zealand to return to Saudi Arabia of his own free will."
However, our source insists he was accompanied by two Saudis.
Halman was scheduled to attend an all-day interview as part of his claim for asylum two days after his sudden departure.
The Saudi consulate in Auckland declined to comment.