Is New Zealand really an expensive place to live? Overall the answer is yes, according to a global price survey. But as consumer affairs reporter Amelia Wade found in a checklist of 24 items, it all depends on what you're buying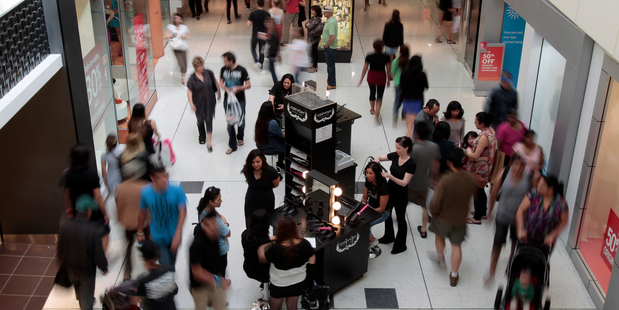 New Zealand is one of the most expensive developed countries to live in, second only to Australia.
However, there are many idiosyncrasies in our pricing. Pizza Hut pizzas are the cheapest in the world and our CBD office spaces are comparatively inexpensive, but New Zealand's sport shoes, cars and Apple products are among the costliest.
A 3km taxi fare in Wellington is the most expensive in 30 international cities surveyed in a report by Deutsche Bank.
The report, The Random Walk: Mapping the world's prices, has found Australia, New Zealand and Japan are some of the most expensive developed countries. The US was generally the cheapest.
The survey gleaned data directly from prices posted online or from sources. And to ensure the prices were comparable across countries, Deutsche Bank tried to use products which were standard across all the countries surveyed, or close substitutes were used - which caused some limitations.
New Zealand Institute of Economic Research principal economist Shamubeel Eaqub said New Zealand's fresh produce, especially meat and seafood, was of better quality than in a lot of the world which meant though our products were a bit more expensive, it was worth it.
Mr Eaqub said it was important to remember that whatever wasn't made or grown here, had to be imported which made it more expensive.
"I think people like to think we can have the same prices as advertised in movies and what have you ... our cultural norms are still being set by those standards. But we simply can't afford to have the same sort of unit prices as they do in the US because their market is many, many multiples of what we are.
"And we're far away and we don't have the same range. If a store got a pair of ridiculously bright purple shoes, you might sell one pair but in America, you'll sell dozens - it's just a different market."
In 2010, visiting rugby writer Peter Bills said New Zealand was becoming one of the most expensive he visited, calling it "one giant rip-off".
"True, petrol is much cheaper than in Britain. But in just about every other field, hotels, car hire, restaurant food, wine, clothes or whatever, you're the victims of massive overcharging," he said in a Herald column.
His comments sparked a national debate about prices versus wages and our allegedly poor standard of living, with many readers agreeing with his criticisms.
New Zealand was second only to Australia out of 19 countries in the price levels as implied by purchasing power parity (PPP).
Mr Eaqub said that meant that to buy the same amount of goods, for example a shopping basket, on a level global scale it would cost USD$135.30 in New Zealand, USD$100 in the US and USD$38.30 in India.
"It's important to remember that each person faces a different basket, so this is not the experience of everyone but this is a nice little example for like goods, how they compare."
Freelance travel writer Megan Singleton said compared to the US, New Zealand was far more expensive - she notices this especially when she's shopping.
"Makeup is so much cheaper in the States, even compared to what we have in our duty free stores. It's about half the price over there."
Mrs Singleton said foreigners could be fooled into thinking dining out here is dearer than overseas, until they realised that our prices include tax, service and that they don't have to tip.