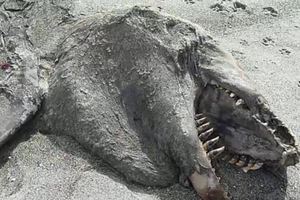 Stories making headlines around the country today include a mysterious creature washing up on a Bay of Plenty beach and a Tauranga teen online sensation.
A video of an unidentified sea creature is causing a stir online.
A Tauranga teen is also proving wildly popular on Instagram.
Heading to the Monster Truck Show in Napier Shane McKay couldn't believe his eyes as he saw his beloved stolen speed boat being towed in the opposite direction.
An international campaign has raised more than $2000 to catch Whangarei's cat killers.
A Gisborne woman fears for the safety of her tortoise Phoebe which has been missing from her Te Hapara property since mid-April.
Lotto's Big Wednesday has been scooped for the second successive week with a Hastings ticket.
Three Hawke's Bay Regional Prison officers were attacked while they prepared an inmate for transfer to another facility
An Oamaru teenager who ended up with serious burns while playing with petrol after using the legal-high product K2 is calling for synthetic cannabis to be banned
A health advocacy group is challenging the decision to fluoridate the Patea and Waverley water supplies in the High Court.
Finally Lisa Simpson is one of many stars due to pay a visit to Hamilton.
Other stories making headlines:
Theft of defibrillator angers locals
Erratic driving leads to arrest
New road could leave widow isolated
Young Masterton victim's bravery applauded
Waka honour for Horomia
Sister celebrates 101 years