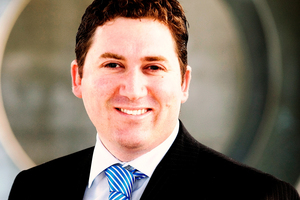 Prime Minister John Key says he "very disappointed" in the behaviour of his lowest-ranked MP Aaron Gilmore during a boozy dinner, but does not intend standing him down.
He told reporters at Auckland Airport this afternoon that he would not take that action unless a formal complaint was received from the restaurant where Mr Gilmore dined.
It was revealed yesterday that Mr Gilmore allegedly threatened to use his influence with Mr Key's office to have a waiter at the Heritage Hanmer Springs hotel sacked after the man took issue with the Christchurch list MP's "disgusting" behaviour and refused him more wine.
Today Mr Key said there had been "a few claims and counter claims".
"Whatever the absolute truth is, what is quite clear is that Mr Gilmore has behaved badly. He has let himself down, he has let the party down. He has apologised and rightfully so.
"I am disappointed in him and he is disappointed in himself but in the end, if the matter is to go any further, there would need to be a formal complaint laid."
Earlier today, the union representing hospitality workers called for Mr Gilmore to apologise to workers and resign over the "degrading" comments made to a waiter.
Gilmore issued two apologies yesterday and this morning posted an additional apology on Facebook at 5am where he confirmed his apology to both Mr Key and Heritage Hanmer Springs hotel.
He said he wanted to offer a wholehearted apology for the comments he made to the hotel barman.
The backbench MP issued two apologies yesterday for the "boisterous" behaviour of his group of four.
"I wish to make clear the offending were due to my comments and not those of any one of my friends," he wrote this morning.
"I am sorry for any offence taken by the hotel staff and others. I have written a formal apology to the Hotel and the Prime Minister. I am also sorry that this behaviour has brought shame to me, my family, friends and my work as a MP. The whole episode has been a learning lesson and I wish to move on."
One of the companions Christchurch lawyer Andrew Riches confirmed he'd left a note in the hotel the following morning apologising for Mr Gilmore's behaviour.
Service and Food Workers Union spokesman Chas Muir said if it was confirmed Mr Gilmore threatened to get a worker sacked by using the Prime Minister's office he should resign.
"Our hospitality workers work hard each shift on low wages to deliver a professional service to patrons and are entitled to be treated with respect.
"Aaron Gilmore should stop blaming others and apologise to all hospitality workers in New Zealand who he degraded through his arrogant behaviour on Saturday night.
"He should also step down if the serious allegation of using his position and the Office of the Prime Minister to bully an employee into breaking the law, by serving an intoxicated person, [is confirmed]."
Mr Muir said Mr Key should not wait for a formal complaint, but investigate the matter now.
Mr Gilmore returned to Parliament to replace departing Speaker Lockwood Smith two months ago. He narrowly missed out on re-election in 2011 after special votes were counted.
Mr Gilmore, 39, entered Parliament in 2008 on the list after running for the strong Labour seat in Christchurch East.
In 2010, Mr Gilmore was forced to correct his CV after the Herald revealed he had listed a high-level finance industry qualification which he did not have.
He was one of seven MPs who bought a property outside Wellington to use as offices and made the taxpayer pay the rent - a legal but controversial privilege.
The MP has also been mocked on a Facebook page, "Aaron Gilmore for Prime Minister", which claimed he had "been everywhere, done everything, and met everyone".
"Aaron has had every illness, worked every job, run every business and made every decision," the satirical page said.