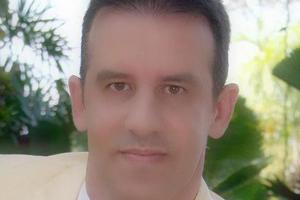 An elderly woman faces losing her home after letting her son keep a total of $11 million of alleged drug money in her lounge over a 14-month period.
Dianne Ashby, 70, described herself as the "jam in the sandwich" between the police and her son, Lee Vincent, after police traced boxes of cash allegedly from the profits of a designer drug ring to her Takapuna home.
The High Court has ruled the property be restrained under the Criminal Proceeds (Recovery) Act - the first step in seizing belongings shown to be the proceeds of crime.
Mrs Ashby's lawyers filed an appeal with the High Court this week.
The court has heard evidence of wine carton-sized boxes filled with bundles of $20, $50 and $100 notes.
Police say the money came from the sale of pills containing a substance "substantially similar" to Ecstasy and were therefore Class-B and C drugs.
Lawyers for the drug-ring accused say the drugs were legal party pills.
Twenty-two people were arrested in a police raid. But Mr Vincent, who lives in a luxury resort in Thailand, was not among them.
Instead, lawyers for the police are trying to seize his assets.
The court was told that in the home of a wealthy businessman arrested in the investigation, detectives found a spreadsheet listing financial transactions.
The detectives believed the paperwork showed $11 million in cash was delivered between September 2010 and November 2011 to the home of Mrs Ashby.
Taped shut, the boxes of money were stored behind a chair in Mrs Ashby's semi-detached home, police said. The money was collected by couriers who took it to Hong Kong, where it was banked, and the bank statements were sent back to Mrs Ashby.
"On occasions, one of the deliverers would open a carton and give Mrs Ashby bank notes in bundles," the court heard.
She collected about $184,000 during the time in which $11 million was moved in and out of her home.
The court was told she used the money for medical and pharmaceutical expenses - but it was her use of the moneythat led police to seek seizure of her home.
Mrs Ashby told the Herald she was "too ill" to talk in detail about the case, but she expected the order to restrain her home would be overturned.
She said she had lived in the house for 30 years.
"I haven't even been charged. I'm just the jam in the sandwich."
Asked what her options were, she said: "I don't know. There's no guarantees I have to go anywhere.
"As far as we're all concerned the whole thing has been blown out of proportion by the cops.
"Everyone involved was totally convinced and believed those pills were legal substances. Totally. Otherwise no one would ever have got involved. You'd be nuts, wouldn't you? You'd be absolutely mad.
"It's crazy. I haven't even had as much as a speeding ticket in my life. To deliberately get involved in something you know to be illegal - you'd just need your head read.
"There's an awful lot to come out of this yet. But you get tangled up in the legal system and you lose a lot of control."
She said she heard from her son "off and on" and he was doing well.
"The whole thing sounds bad, but it is not as it appears."
Mr Vincent is named in court documents alleging he organised the importing of powder which was pressed into pills by a designer drug syndicate in Auckland.
In February last year, police were granted restraining orders under the Criminal Proceeds (Recovery) Act to freeze assets belonging to Mr Vincent.
These included the proceeds from a property he sold in the North Shore, money held on his behalf in a company, two Thai bank accounts and an apartment in Thailand.
It is understood the apartment is in The Cove beachside complex in Pattaya.
Mrs Ashby told the High Court last year that she had been reassured by her son that the money was from sales of legal party pills.
She would be "gobsmacked" if the money kept at her house amounted to $11 million, but did not dispute that she was given $184,000.
The court heard that she had worked as a bank teller and conceded under cross-examination that money from the pill sales was handled in a "weird and unconventional" manner.
"She also accepted that, were she a bank teller at a branch and every week or so a customer came in with a large carton of cash, she would think this is 'rather odd'," Justice John Priestley wrote in his judgment.
Despite Mrs Ashby's assertions that she believed the money was from legitimate sales, Justice Priestley said she was "wilfully blind".
"For 14 months, and on a regular basis, Mrs Ashby was content to allow cartons and boxes of bundled cash to be stored in her lounge," he wrote.
"The same boxes were regularly collected and taken away by strangers ...
"She was a woman with a banking background. She well knew that it was highly unusual for any business to deal in this manner with its cash sales and revenue. Why not bank it? She never asked."
If the appeal is unsuccessful, another court hearing will determine if her property will go to the Crown.